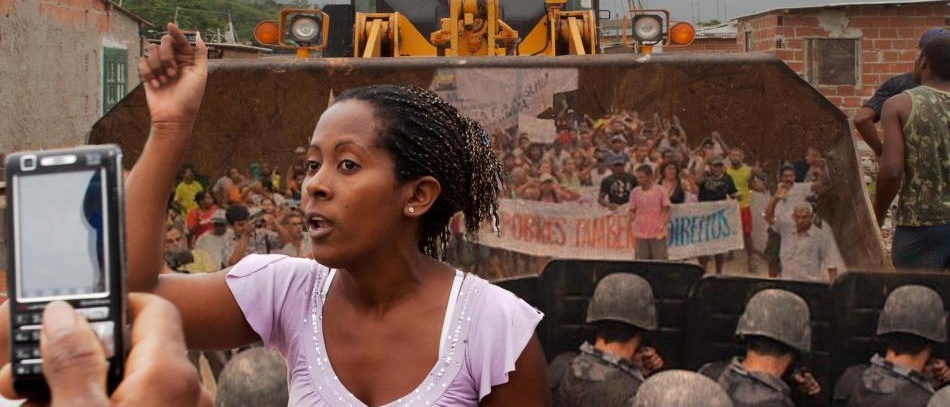 As Rio de Janeiro prepares for the 2016 Olympics, the city is undergoing rapid urban transformations. Private investment, construction and infrastructure projects and government interventions are reshaping Rio and its famous favela communities, yet favela voices remain conspicuously absent from the media dialogue surrounding their communities.
RioOnWatch (Rio Olympics Neighborhood Watch) is Catalytic Communities' program to redress the balance and bring visibility to favela community voices in the lead-up to the 2016 Olympics to be held in Rio de Janeiro. Launched in May 2010, the news site, RioOnWatch.org, is the only English and Portuguese site dedicated to publishing the perspectives of community organizers, residents, and international observers, in light of the fast-paced urban transformations that currently characterize Rio. The program also works to grow participation of community journalists in reporting on Rio's transformations.
RioOnWatch.org aims to be a resource for journalists, researchers and anyone interested in the community perspective on what is currently happening in Rio and the favelas. Forced evictions, Pacifying Police Units, federal and local development policies, gentrification, favela culture, creative community solutions and resistance are all explored in depth on the site with commentary from community leaders, favela youth, researchers and international observers. The site is heavily tagged and interlinked, providing additional depth and to facilitate browsing. To learn more about RioOnWatch.org's editorial line, correspondents, strategy and origins check out this interview.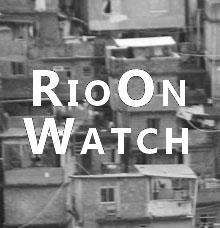 By publishing in English and Portuguese and promoting stories widely to international networks via social media and an extensive international mailing list, RioOnWatch reaches international journalists, researchers, and opinion leaders. With municipal authorities higly concerned with the city's international image, bringing visibility to community perspectives has been essential in securing more favorable results for local communities. In several cases our media presence during evictions helped stopped demolition or led to improved compensation offers.
For further information on any article or topic, to be featured on the site, or to contact a community journalist or leader featured on RioOnWatch, please contact us at contact@rioonwatch.org.