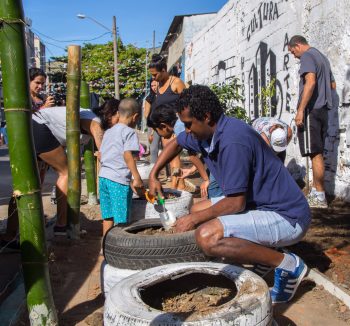 Catalytic Communities is committed to promoting, fostering and developing the dialogue surrounding the sustainable development of favelas and other informal communities worldwide based on the qualities inherent to such communities.
Society sees favelas as an intrinsic problem. However, as much in their origins (addressing a lack of housing) as in their evolution (responding to diverse life challenges arising from state negligence through individual action and local collective projects), favelas are not a problem at their core. Rather, we see favelas as solution factories.
Over the years, CatComm has identified a large number of sustainable urban qualities in Rio de Janeiro's favelas. Qualities which are difficult to develop through centralized planning and which urban planners around the world are trying with great difficulty to stimulate, too little, too late. Among them, CatComm has identified the following characteristics:
Centrally-located affordable housing – this is particular to Rio de Janeiro where favelas have developed over generations throughout the urban fabric in every zone of the city.
Low-rise, high-density – sufficient density to facilitate access to public services, but without excessive verticality which breeds isolation.
Pedestrian-orientated streetscapes – stimulating a high degree of socialization and exchange.
High use of bicycles and public transit – benefiting both the local urban and global environment.
'Mixed-use' development – homes are typically located above shops, reducing the need for daily displacement and stimulating social encounters.
Housing near employment – every favela started around an employment opportunity and historic favelas in particular experience short commutes, reducing the time and financial costs of transportation while alleviating pressure on the city's transportation networks.
Organic architecture – homes designed around need which adapt to meet changing needs over time.
A high degree of collective action – which besides strengthening support networks, also provides cost savings on materials and services.
Intricate solidarity networks – expansive social capital in these communities allows residents to depend on neighbors for critical support.
A high degree of cultural production – virtually everything associated with Rio de Janeiro's culture is born in, maintained or strengthened in favelas (e.g. carnival, samba, passinho, funk).
High degree of entrepreneurship – via the constant exchange among residents, ability to establish home-run businesses, creative response to challenges, and flexibility inherent in poorly-regulated environments.
Favelas represent an opportunity for sustainable development outside traditional principles, based on the innumerable assets of the favelas themselves. Working towards an alternative sustainable development paradigm for favelas, one based on their existing assets, reveals favelas to be positive references within the city. As this awareness spreads through strengthening such assets and the community programs that support them, we hope to see these communities increasingly as models even for formal areas in terms of flexibility, creativity, strategies for resilience, collective sensibility, etc.
In contrast to that current model, we can generate a new approach through which favelas are developed sustainably, fortifying their status as sites of resilience, creativity, and solutions by strengthening the sustainability initiatives that are already increasingly common in Rio's favelas. This form of development also addresses the historical reparation owed to these neglected populations by recognizing that the assets of these territories have always been essential to the city, and continue to be as we move forward in guaranteeing a new and more equitable society.
Informed by these fundamental ideas and championing the potential of favelas, CatComm has promoted the development of favelas as sustainable models through a variety of actions.
Sustainable Favela Network
General Objectives of the Network
To recognize initiatives and characteristics that already exist in Rio's favelas which represent socio-environmental sustainability and resilience;
To provide visibility for these initiatives and make their models accessible;
To create networks for the exchange of knowledge, information and strategies among sustainability initiatives;
To provide training and develop partnerships that strengthen the Network;
To extend this conversation beyond Rio.
"Favela as a Sustainable Model" Film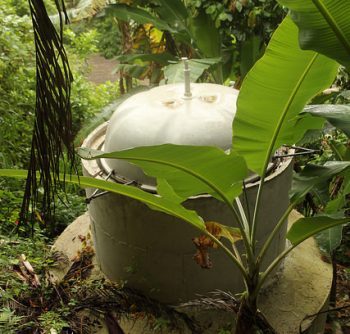 In June 2012, with sustainable development at the center of global discussion at the Rio+20 UN conference, we released the short film "Favela as a Sustainable Model." The film premiered at the Rio+20 People's Summit and was featured in the Summit's Film Series. "Favela as a Sustainable Model" explores the ways in which sustainable principles are ingrained in the fabric of life in favelas as well as the difficulties that favelas face due to government neglect. Watch the movie and read more about its launch here.
Sustainable Favela Network Map
With support from the Heinrich Böll Foundation Brazil, in June 2017 CatComm began mapping initiatives that strengthen social resilience and environmental sustainability in favelas. We identified 111 community initiatives and proposals in Rio's Metropolitan Region, and published:
Read a summary of the process and the most important data results here.
Profiles and documentation of initiatives on RioOnWatch and beyond
We regularly publish detailed profiles of initiatives that are members of the Sustainable Favela Network on RioOnWatch and promote broader visibility through media partners and by promoting related research.
Exchanges between Sustainable Favela Network members
Between September and November 2018, we invited a group of projects from the Sustainable Favela Network to learn from each other by visiting each of the initiatives. Selected projects are at the forefront of promoting socio-environmental justice in different zones of Rio's Metropolitan Region. The purpose is to connect initiatives so they can exchange knowledge and experience as well as identify challenges in which they can work collectively to find solutions. Read up on all of the 2018 Sustainable Favela Network exchanges here.
On November 10, 2018, we will host the in-person launch of the Network with over 100 in attendance, a large in-person exchanges for all Network members. CatComm will share the mapping results and will promote thoughtful exchanges. The event is open to the general public, pending on seat availability. Click here for further details and sign-up information (in Portuguese).
The Sustainable Favela Indicator
Having studied best practices among dozens of ecological certifications schemes and international development frameworks, we are developing a Sustainable Favela Indicator through which favela residents will be able to measure their sustainability and socio-environmental resilience along metrics of use to them, and identify community assets and challenges. The Indicator will facilitate the development of infrastructure and social development plans that can be implemented by residents themselves, or serve as tools for advocacy with public officials.
This initiative is a major development following the small study we conducted in 2016 to compare the sustainability of the Asa Branca favela to the LEED-Certified Olympic Village.
Upcoming initiatives (2019)
Fundraising to support Network projects in a variety of fields and locations
Strategic organizing and engagement trainings to strengthen Network members
Day-long on-site exchanges among Network members and supporters
An environmental seminar based in Rio's favelas, based on knowledge-sharing between Sustainable Favela Network members in Rio and international partners from Local Futures
Workshops, preliminary development and testing of the Sustainable Favela Indicator
Promotion of collective projects among Network members (e.g. a 'solar favela,' the first 'sustainable favela,' or an 'eco lab')
To join the debate around sustainability in Rio de Janeiro's favelas, like us on Facebook, follow us on Twitter, and sign up for email updates.