Lincoln Institute Hosts Theresa Williamson on Favela CLTs [VIDEO]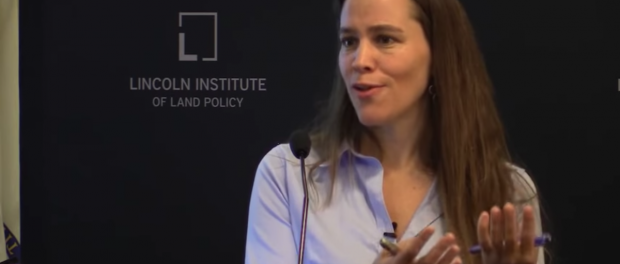 Lincoln Institute of Land Policy Features Theresa Williamson Discussing Potential of Community Land Trusts in Rio's Favelas
December 20, 2017–Catalytic Communities' Theresa Williamson was welcomed to the Lincoln Institute of Land Policy (LILP) by Martim O. Smolka, director of the Program on Latin America and the Caribbean, on November 16, 2017. Check out the article published today about her talk on LILP's blog.
"A land-based innovation in prevalent use in the U.S. and elsewhere in the world – community land trusts – may help protect informal settlement communities from gentrification. So says Theresa Williamson, founder of Catalytic Communities, who delivered the latest installment of the Lincoln Lecture series last month."
Williamson's lecture on The Potential of Community Land Trusts in Rio's Favelas can be viewed in its entirety on the LILP website or embedded below.