Invitation & Resources for World Cup Journalists to #EndTheStigma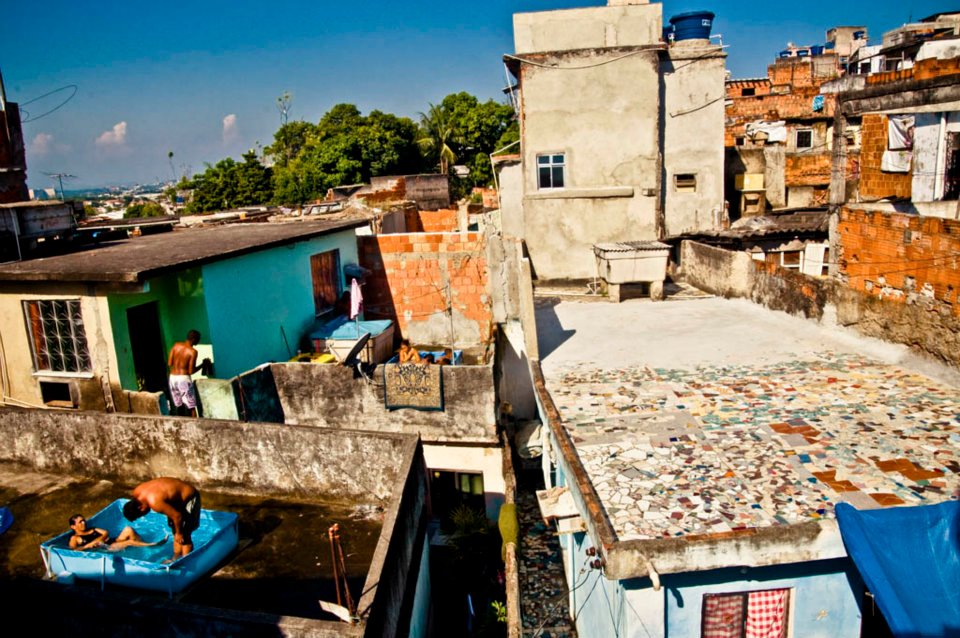 June 11, 2014–With the World Cup spotlight comes a fantastic opportunity to set the record straight on Rio's favelas, for journalists covering the event to promote a more nuanced, accurate international perception of these communities, which will in turn impact local policies on the ground. Rio's favelas are the most stigmatized urban communities in the world and are severely misunderstood.
Dating back over 117 years, the favelas emerged out of a need for affordable housing and have been developed by residents themselves over decades in the absence of state support or sufficient investment.
Favelas are not slums, shanty towns or ghettos.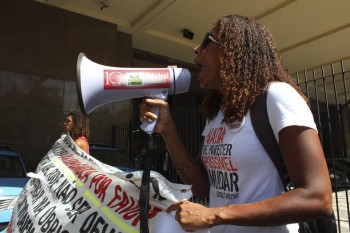 Yet the stigma towards Rio's favelas remains strong and is a result of their media depiction historically as places of crime, violence and poverty. In our international perceptions survey, of those who had heard of favelas but never visited one, 64% viewed them unfavorably, and of those who viewed them unfavorably, 80% first heard of favelas via mass media. In contrast, only 29% of international visitors who've been to Rio's favelas view them unfavorably, and of those who view them favorably only 37% first heard of favelas through mass media. However–and here's our opportunity now–most people haven't even heard of favelas.
The spotlight afforded by the World Cup brings with it the opportunity to set the record straight on Rio's favelas and end the stigma with productive, nuanced coverage.
That is where you come in. And Catalytic Communities is here to help.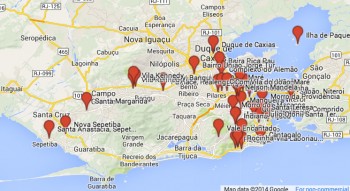 We put a call-out to our extensive network of favela leaders in Rio and have compiled a contact list with over 50 leaders interested in receiving journalists spread out all over the city with story ideas and themes. To view the contacts map click here. We also have a local researcher in the area of police security available to provide translations for interviews with these leaders. For general city-wide context information, translation support to interview community leaders or to arrange an interview with urban planner and CatComm's executive director, Theresa Williamson, please email us worldcupmedia@catcomm.org.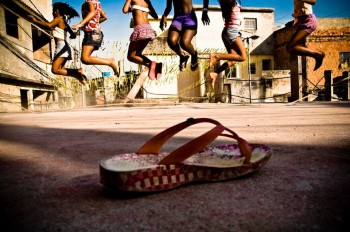 For updates from RioOnWatch, our news site, community reports and international perspectives, please follow our RioOnWatch Facebook and Twitter. You can check out our calendar of community and protest events across the city updated daily here. Plus during the World Cup we'll be tweeting using the hashtags #RioCupWatch and #EndTheStigma, tracking media coverage of Rio's favelas and calling out those that reinforce stigmas. Please join us in raising awareness of the qualities and possibilities of Rio's favelas and let us help you tell the real story on the ground in these communities. See below for a list of useful links and resources–any questions or for more information please email us!
*Additional Resources
Worst Reporting on Rio's Favelas 2013
History of Rio's Military Police