Please Donate Essential Items to Those Affected by Floods & Landslides in Rio this Christmas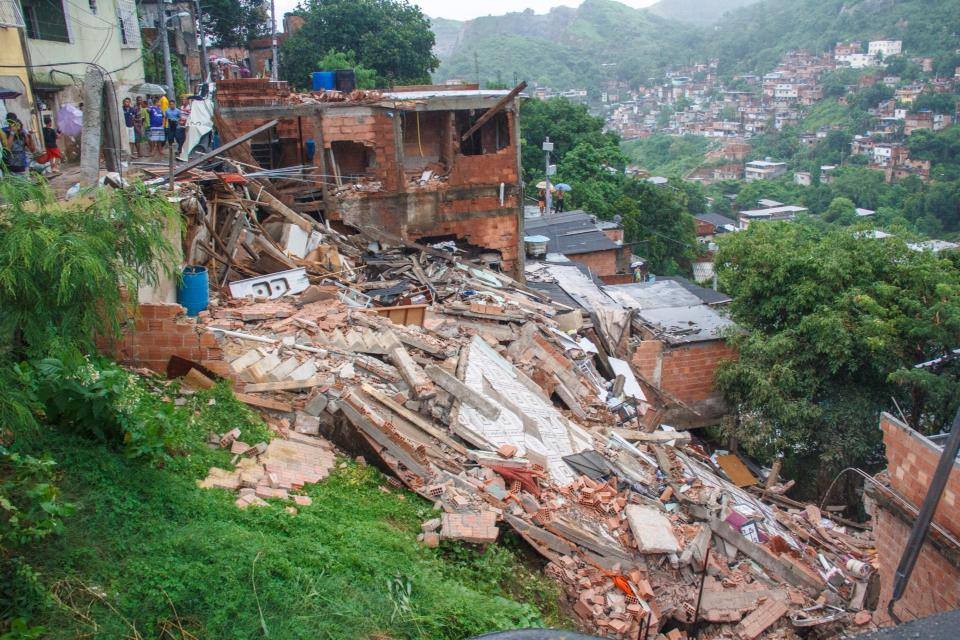 Last Wednesday December 11,
heavy rains devastated large areas
of the Rio de Janeiro metropolitan region as streets and homes completely flooded, and with some areas affected by landslides. At least four people died and more than 6,000 have been left homeless, losing their homes or belongings. Those who lost everything are currently depending on community support and donations to survive during this most distressing time.
The rains have worst affected areas in the North Zone and Baixada Fluminense where the historic absence of the state can be felt in the relief effort as community organizations are the protagonists of the support that's offered to those affected. While community groups have been quick to organize and work in networks to attend the needs of the people who've lost their homes and belongings, the government response has been disorganized and sometimes contradictory. Further, residents in affected areas across the city identify poorly managed and executed public works as a main cause of the floods and landslides.
Catalytic Communities is requesting donations on behalf of community organizations in the worst hit areas who are supporting those made homeless by the rains.
Please take a moment to make a donation and show solidarity during this festive season. If in the US, your contribution is tax-exempt.
$5 buys 4 cartons of milk
$15 buys a pack of 48 diapers
$25 buys a small, basic food basket with 17 items
$45 buys a mattress and bedsheets
$70 buys clothing for a family of four
$100 buys 2 baskets of food each with 38 items

Where your Donation Goes:
Educap, Together for Complexo do Alemão
At least 400 people have lost their homes in Complexo do Alemão as landslides have affected several communities in the favela complex. In response to the tragedy, Alemão community institutions and associations have come together to work collaboratively collecting and distributing donations and offering support. Donations are being made to Educap.
Living and Learning Social Center, Acari
In Acari, one of the largest favelas in the far North Zone of Rio, an estimated 800-1,000 families were affected by the rains last week with flooding reaching 4 meters high destroying homes and belongings. Donations are being made to Centro Social Aprendendo a Viver.
Enraizados, Nova Iguaçu
The municipality of Nova Iguaçu in the low lying Rio greater metropolitan region was badly affected by floods last week. The Enraizados movement, a hip hop organization based in Nova Iguaçu, is collecting donations and offering support to around 100 families affected by the storms.
Penha Neighborhood Association
Around 200 families in the North Zone neighborhood of Penha have lost their homes and/or their belongings and are being supported by local groups and the neighborhood association at this time. Donations are being made to the Penha Neighborhood Association.