Perk Information for the 'Favela Olympics Media Package' Crowdfunding Campaign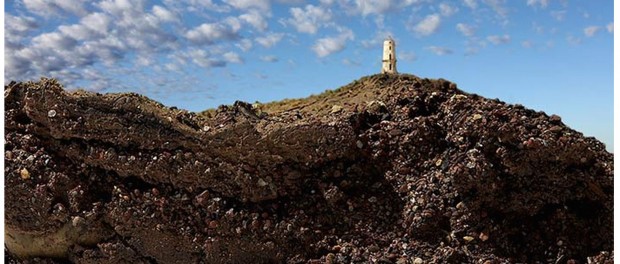 Our sincerest thanks to the amazing creative collaborators who provided their original art, books and photography for this campaign. See what you have to do to qualify for their perks on the right-hand side of the campaign page here. Please learn more about each of these generous supporters below:
Artists
Malado Baldwin, Los Angeles, CA, USA
Colette Crutcher, San Francisco, CA, USA
Mariluce Mariá, Complexo do Alemão, Rio de Janeiro, Brazil
Irma Ostroff, New York, NY, USA
Alexandre Prado, Castlemaine, Australia
Photographers
Luiz Baltar – Luiz Baltar is a social documentary photographer trained at the School of Popular Photographers project run by the Favelas Observatory in Complexo da Maré / Rio de Janeiro. He is active in a number of photography collectives including Favela em Foco.
Andrea Cangialosi – Andrea Cangialosi is an Italian photographer and academic studying the impacts of mega-events on Rio's favela, with a particular interest in Complexo da Maré.
Sam Faigen – Sam Faigen is an Australian architect and photographer who spent two years in Rio, and was a crucial volunteer in RioOnWatch's early days, helping stop evictions in Taboinha and the first to document removals in Favela do Metrô.
Maurício Hora – Maurício Hora is an internationally recognized photographer and local leader from Morro da Providência, Brazil's first favela. Since the 1970s he has been documenting Rio's most historic community and is now completing a book retracing the history of Providência back to Canudos, the region of Bahia where the bloody battle took place that led to the founding of "Morro da Favela."
Lianne Milton – Lianne Milton is an editorial and documentary photographer based in Rio de Janeiro, Brazil. Her work focuses on the effects of politics on people and their environments, in places such as, SE Asia, Latin America, as well as the U.S.
Marc Ohrem-Leclef – Marc Ohrem-Leclef is a German commercial and fine arts photographer who has since 2012 been dedicating his blood, sweat and tears to visually chronicling the fate of dozens of favelas experiencing forced evictions in Rio through his OLYMPIC FAVELA project.
Felipe Paiva – Felipe Paiva is an actor, photographer, guide and local leader from the Vidigal favela in Rio, creator of the network of favela-based photographers FavelArteEFoto.
Julie Ruvulo – Julie Ruvulo is an anthropologist and photo-journalist who writes cutting edge articles about Brazil, new media, gender and culture for a range of tech magazines and papers.
André Vieira – André Vieira is a documentary photographer based in São Paulo who shoots portraits and architecture for editorial and commercial clients. He is currently working on a documentary project about the entrepreneurial power of the informal economy.
Authors
Juliana Barbassa, Dancing with the Devil in the City of God (2015)
Jules Boykoff, Power Games: A Political History of the Olympics (Verso, 2016)
Lance Brown, The Legacy Project: New York Best Practices in Affordable, Sustainable, Replicable Design (2015)
Maurício Hora, Morro da Favela à Providência de Canudos (2016) [note Maurício does not sign books]
Bryan McCann, Hard Times in the Marvelous City (2014)
Marc Ohrem-Leclef, Olympic Favela (2014)
Erika Robb-Larkins, Spectacular Favela (2015)
Dave Zirin, Brazil's Dance With the Devil: The World Cup, The Olympics, and the Fight for Democracy (2014)