And the 2015 Rio Raffle Winner is…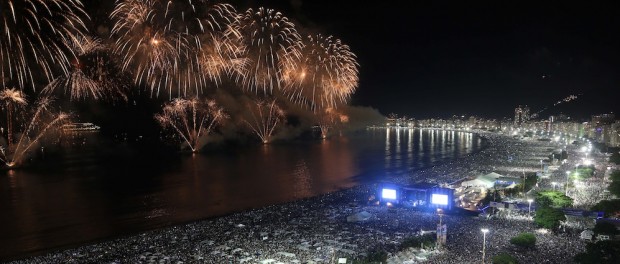 A MASSIVE thanks to all who supported Catalytic Communities over the past year in our most important ever fundraising efforts! Your support and generosity have allowed us to enter 2016, which will see the culmination of our work with RioOnWatch, with the funding to meet our goals. Amazing! As a result of this year's success, we will:
Maintain and expand RioOnWatch and RioONWire to make them even more proactive, responsive and dynamic, as well as growing RioOnWatchTV and @RioOnWatchLive;

Facilitate a global campaign to #StopFavelaStigma working with community organizers in Rio to source destigmatizing messages, stories, photography and video and engage the Rio (and global) public in a dialogue about the sources and impacts of such widespread stigma;

Provide Olympics Resources for Journalists, including  a 'packet' of vital background information, context, and fact sheets, contact/story information from our broad community network, and a 'Reality Tour' by bus for journalists arriving in Rio;

Publish more community voices (journalistic articles and opinions) on RioOnWatch itself while supporting the growing trend of community journalists appearing directly in international outlets;
Expand our 'Favelas in the Media' Report to cover twelve international publications and all articles on favelas from 2008-2016;

Publish a policy proposal focused on housing and 'right to the city' governance;

Conduct a final favela perceptions survey, and analyze the longitudinal data we've collected over the years;

Create a RioOnWatch replication manual and Catalytic Communities' Organizational Model Case Study materials.
A big thanks again from all of us here at CatComm!
And The Winner Is…
On Monday January 4, we asked Asa Branca Residents' Association president Carlos Alberto "Bezerra" Costa, Vidigal capoeirista and gentrification organizer William "Ninho" de Paula Lucas, and Alemão artist and activist Mariluce Mariá de Souza to generate and confirm this year's winner from 1,242 total tickets. Mariluce used an online random number generator at random.org to deliver the winning ticket number to Bezerra and Ninho, who confirmed the number and first name of the winner, which was then finally verified by the CatComm team against the same list including last names. None had participated in or had any stake in the Raffle or any way to communicate about the results ahead of time. And as a result…
Adam Talbot of Manchester, UK, is the winner of the 2015 Rio Raffle!
Adam Talbot is a doctoral researcher at the Centre of Sport, Tourism and Leisure Studies at the University of Brighton, UK, currently already here in Rio undertaking an ethnographic project focused on social movements and activism at the Rio 2016 Olympic Games. He's giving his prize trip tickets to Claudia Dolezal, a lecturer in Tourism, International Development and Events at the University of Westminster (UK), and Rachel Handforth, a PhD student studying Education at Sheffield Hallam University (UK). They are both very excited to visit Rio and South America for the first time, and we look forward to welcoming them here! 
Congratulations, Adam, Claudia, and Rachel!
Thank you all for making the 2015 Rio Raffle our biggest and most successful ever. You'll hear from us soon about a new format for the 2016 Rio Raffle, but start getting excited now! Your donations at any time of the year will count toward raffle tickets, with the tickets starting at $10 in January and increasing incrementally to $20 by December! If you're interested in supporting us in other ways, please consider setting CatComm as your Amazon Smile nonprofit.
We'll keep you informed of all that your contribution makes possible. We encourage you to accompany our work on a more regular basis by liking us on Facebook and following @CatComm, @RioOnWatch, and @RioONWire on Twitter.