RioOnWatch 2019 Report: Proactive Grassroots Solutions to Guarantee Human Rights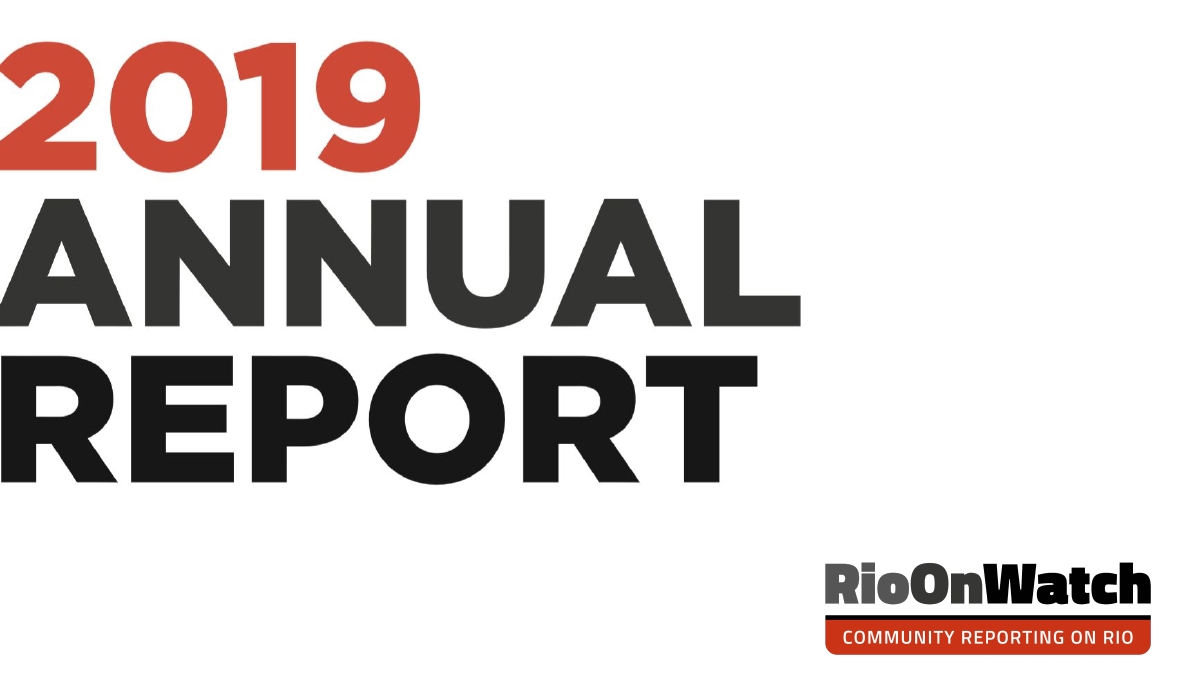 On this Human Rights Day, we would like to invite CatComm fans and RioOnWatch readers to get an inside look at RioOnWatch's work in 2019 through a detailed look at our just-out 2019 Annual Report. This year, 34% of our reporting covered human rights violations while 66% focused on community solutions and proactive information for social change.
The report sheds light on how these rights are intrinsic to our work. Whether bringing visibility to grassroots solutions that guarantee rights to life, housing, education, culture, access to justice, health, leisure, dignity, and others—or denouncing the violation of these rights—our articles work to defend and promote the rights of favela residents.
Below you can read the introduction to the 2019 report, but first, a vital ask. In order to keep carrying out our tireless, critical and cutting-edge hyperlocal journalism, we need your support. If all those who value RioOnWatch and CatComm's broader work come together, our existing network could guarantee this work for years to come. As you read the report, take note of how many incredible people worked in solidarity to make RioOnWatch happen just this year. Now we need your help to guarantee this work continues in 2020—when, with your support, RioOnWatch will turn 10. Your donation, no matter how small, makes a big difference.
---
As Brazil continues to make global headlines for alarming patterns in human rights abuses and deforestation, Rio de Janeiro has become something of an epicenter for backward policy and violent rhetoric. Unprecedented levels of police violence and attacks on favela communities in 2019 have forced us to step up our game, doubling down on our support for community journalists including working to ensure safety.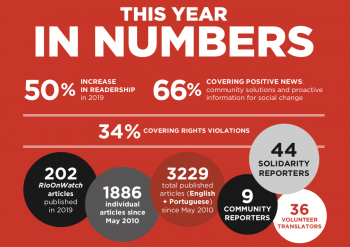 As part of this effort, we have expanded our operations. RioOnWatch now has a dedicated social media team, tasked with ensuring real-time updates and highlighting favela-focused content across major platforms. RioOnWatch now consistently receives over 50,000 monthly readers from 169 countries. This past year, we reached an average of 350,000 people per month through our website, mailing lists, and social media.
For three years now we have increased the percentage of positive, solutions journalism on the platform, focusing less on describing problems than on proposing solutions. In 2019 we achieved the goal set out at the beginning of our transition away from a focus on violations reporting to proactive, propositive reporting: 66% of our coverage profiled community solutions, described current public debates seeking solutions, or provided necessary research and analysis to understanding Rio's predicament. Meanwhile, 34% continues to maintain a fundamental ongoing spotlight on the abuses and counterproductive policies that plague Rio. And this shift was accompanied by a 50% increase in readership in 2019.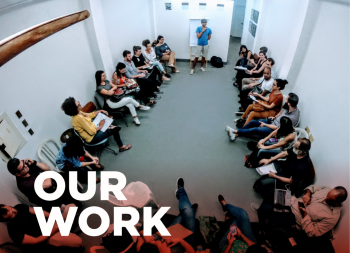 Meanwhile, in our efforts to improve the safety of favela community journalists and grow their voices, we have strengthened ties between foreign correspondents based in Rio and community journalists. Cognizant that international media outlets play a leading role in shaping global public opinion about favelas, in 2019 we launched regular meet-ups. Networking between the two groups has helped provide favela perspectives a direct line to global media.
To learn more about our ethical reporting policy and our editorial line, read an account from when favela anti-eviction activists participated in an international exchange with housing rights groups in New York City, and see how one community journalist's reporting is making waves read the full annual report.

In 2020 we intend to continue presenting proposed paths through Rio's historic struggles that can also be instructive to communities and cities elsewhere in the world. We are bracing for damages during this year's summer rains following minimal investment in the infrastructure recommendations made to policy-makers after last summer. We will be closely following the battle for Rio's municipal elections. And we will be making connections back to Rio during next year's Summer Games in Tokyo. But all of this will be done while we also continue upping the ante on proactive, solution-oriented news.
Support this work and ensure it continues in 2020 by donating today.
If you prefer, you can also donate via PayPal in USD and GBP, or mail a check made out to Catalytic Communities to PO Box 42010, Washington, DC 20015.
If you're in the US, you can also make Catalytic Communities your charity on Amazon Smile, so a percentage of every purchase will help Rio's favelas.