RioOnWatch Receives Award, Making Plans for After Olympics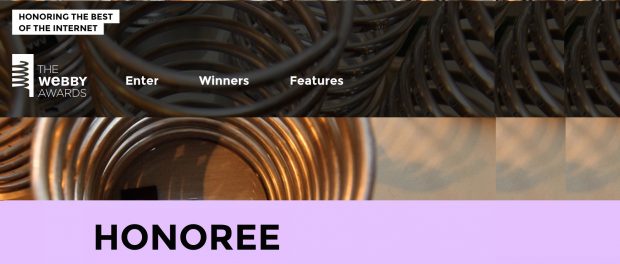 May 17, 2016–We're thrilled to share that RioOnWatch.org has been recognized as a 2016 Honoree by the Webby Awards in the "Best Communities" category!
This latest award comes at a time when we've also been receiving more positive feedback than ever—daily thanks from journalists around the world, our community partners, and readers alike—about RioOnWatch, both for the visibility it gives to local issues and the unique insight and resources it provides to a global audience. As you may know, RioOnWatch was originally created as a watchdog news platform through the Rio Olympic Games with a plan to wrap it up by the end of 2016 and publicly archive all the materials. We plan to publish a RioOnWatch Replication Manual for organizers around the world by year's end. In response to the wonderful feedback and stories of how much readers depend on the site, however, we are considering seeing the Olympics as a time to transition, rather than end, RioOnWatch.
After the Olympics, Catalytic Communities will be returning to its roots with a focus on the qualities and potential of green informal urbanism—giving visibility and support to favelas, and inspiring a global debate around inclusive, sustainable, and participatory urban development, with Rio's favelas as our point of departure. Our plan is to adjust RioOnWatch to serve that focus, which demands urgent attention in the context of climate change and pervasive inequality, and in the wake of particularly non-participatory policies in the build up to the Olympics.
What do you think about this plan? How would you like to see RioOnWatch take shape post Olympics? Please email us at contact@rioonwatch.org with your reflections and feedback.
If you value our work and want to see us move forward with this vision, please take a moment to donate now. Due to this change of plans—and our commitment to continuing to support Rio's favelas' creative and sustainable development through a new iteration of RioOnWatch well into the future—we are now in the position of urgently needing to raise funds, without which we cannot proceed and move forward with the work that so many stakeholders have called on us to continue and develop.
And as a special reminder and way of thanking you back, this year's ongoing Rio Raffle will support our post-Olympics transition. This month, May, is the last month when you can purchase raffle tickets at the lowest $10 a pop price. From June onwards, they will rise to $15 each, and finally $20 in the final leg starting November. As always, the Rio Raffle offers you a chance to win a free trip for two to visit us in Rio. The 2015 Rio Raffle winners just wrapped up their week in Rio where they visited Vila Autódromo, Vale Encantado and Pavão-Pavãozinho, checked out the major city sites, and relaxed on the beach. That could be you next year!
Get your 2016 Rio Raffle tickets here.
Many thanks for all your encouragement, collaboration and support over the years. You are a big part of our success to date. Please support us again now so we can keep going strong.
Warmly,
The CatComm / RioOnWatch Team