NOW AVAILABLE—Our Chapter on Rio in TRANSFORMATIVE PLANNING: RADICAL ALTERNATIVES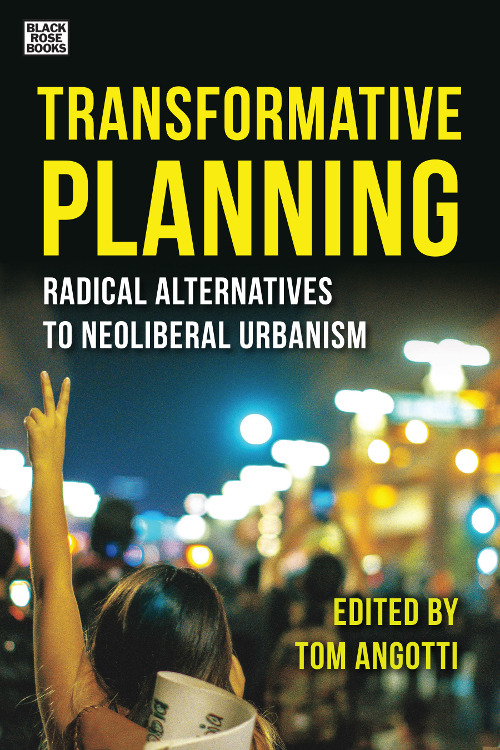 January, 2020—Just out, Transformative Planning: Radical Alternatives to Neoliberal Urbanism is a collection of 41 essays edited by Tom Angotti and divided into eight chapters: Roots and reflections on transformative planning; Resistance and alternatives; Race, displacement and community planning; Climate justice, environment, sustainability and resilience; Global urbanization, colonial and imperial planning; Palestine and planning; Gender, LGBTQ rights and the city; Policing, incarceration and the militarization of urban life; and Capitalism, socialism and the right to the city.
Catalytic Communities' Executive Director, Theresa Williamson, contributed the essay "Rio's Real vs. Unmet Olympic Legacies: What They Tell Us About the Future of Cities," originally published in Progressive City on October 5, 2016.
Book Description
Though modern urban planning is only a century old, it appears to be facing extinction. Historically, urban planning has been narrowly conceived, ignoring gaping inequalities of race, class, and gender while promoting unbridled growth and environmental injustices. In Transformative Planning, Tom Angotti argues that unless planning is radically transformed and develops serious alternatives to neoliberal urbanism and disaster capitalism it will be irrelevant in this century. This book emerges from decades of urban planners and activists contesting inequalities of class, race, and gender in cities around the world. It compiles the discussions and debates that appeared in the publications of Planners Network, a North American urban planners' association. Original contributions have been added to the collection so that it serves as both a reflection of past theory and practice and a challenge for a new generation of activists and planners.