Brookings: The real cost of hosting the 2016 Rio Olympics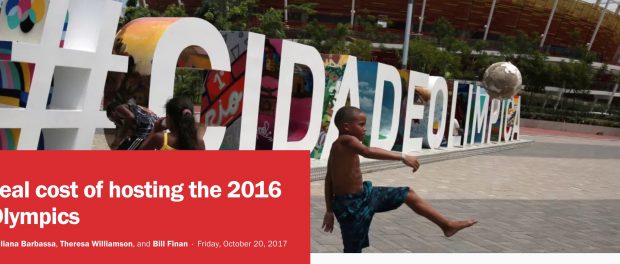 Brookings Podcast Features In-Depth Interview on the State of Rio Today with Juliana Barbassa and Theresa Williamson
October 25, 2017–Last Friday, Catalytic Communities' Executive Director Theresa Williamson was interviewed jointly with Americas Quarterly's Juliana Barbassa, as two contributors to Rio 2016: Olympic Myths, Hard Realities from the Brookings Institution Press. They discussed the corruption, disruption, and overall economic costs of hosting last year's summer Olympic Games in Rio de Janeiro, along with the historic role of favelas and threats they faced during the Olympic build-up and today. Listen here.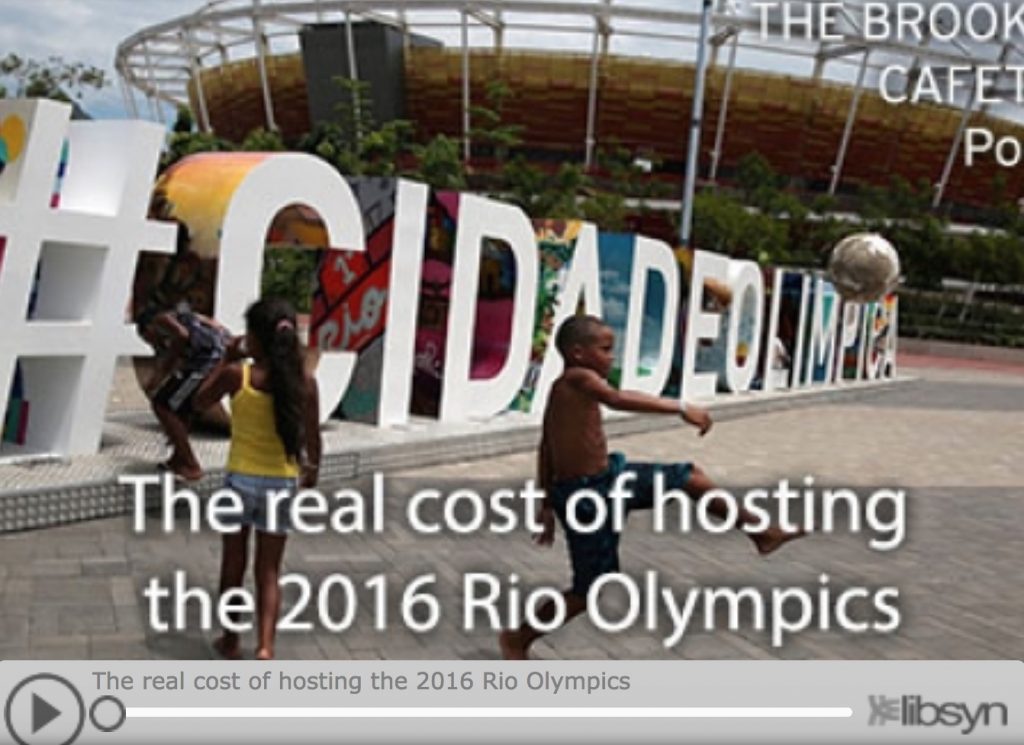 In August, Theresa shared the Vila Autódromo story featured in the book on NPR's 'Only a Game'. If you'd like to learn about and be inspired by the full story of Vila Autódromo's resistance to the Olympic Games, don't forget to order Rio 2016: Olympic Myths and Hard Realities, edited by Andrew Zimbalist, the sports economist who helped stave off the Boston Olympic bid. Williamson's chapter "Not Everyone Has a Price" vividly documents every turn and strategic response in the community's struggle. Olympic historian Jules Boykoff situates Rio in the broader context of Olympic history. And other contributors analyze urban design, economic impacts and the top secret nature of Olympic operations. If you choose to purchase it on Amazon, please consider using Amazon Smile and selecting Catalytic Communities as your charity, so a small percentage goes to CatComm.
Finally, an announcement: all those who join our brand new Community Catalysts Campaign by International Human Rights Day, December 10, 2017, will be in the running not just for this year's Rio Raffle, which has been folded into this campaign, but also a raffle of two signed copies of Rio 2016.