UPDATE: Just $6k Away from $50k. 36 Hours to Go. That's just $167 per hour. We can do it!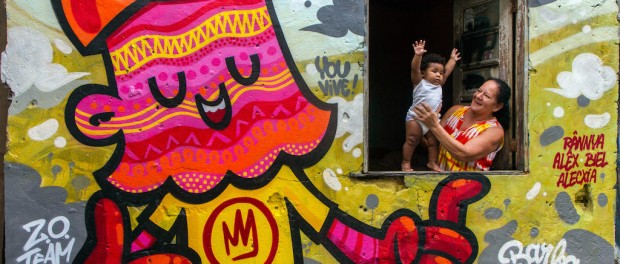 We're nearly there! After two months of hard work, relentless outreach and social media activity, and amazing support from you all, the time has almost come. Our RioOnWatch Rio Favela Olympics Media Package crowdfunding campaign officially ends midnight PST tomorrow, September 18th.
With a day to go, we are currently at $43,463—56% of our target amount—thanks to a generous 374 donors!
We're determined to hit $50,000 by Friday night and, at just $6,537 away, we are so very close! That's just $167 per hour and, with everyone's continued help, we can make it!
Remember, if we do hit $50,000, we will be able to offer a trip for two from anywhere in the world to visit us for a week poolside in Rio next year. Everyone who has contributed to CatComm's efforts in spreading the word, donating, or volunteering this year will be eligible. The odds for this amazing opportunity are high, as you can expect to have around a 1-in-400 chance to come and get to know Rio and all of us better. With donations starting from $7 it's too good to miss out!
And don't forget, thanks to our talented and generous collaborators, we have some amazing perk options, from favela stationary made with incredible images donated to our campaign for donations from the $120 mark, to mouth-watering art from $1,920. Also, for over $10,000 we'll even fly our Executive Director Theresa Williamson out to your town to give a talk.
So, please use this last day and a half to reach out to friends, family, and colleagues and make sure they know about our cause, and the great perks for donating.
Here's everything you need:
And don't forget to always include the essential campaign link with anything you share!
Let's do this!
Thank you so very much for all your wonderful support so far!
The CatComm Team