RioOnWatch's New Editorial Line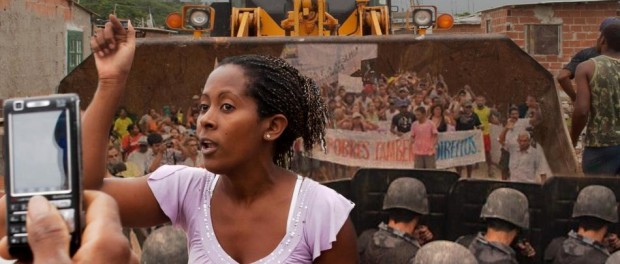 In May 2010, CatComm launched Rio Olympics Neighborhood Watch (RioOnWatch), a program to bring visibility to favela community voices in the lead-up to the 2016 Olympics, to be held in Rio de Janeiro. From 2010 to 2016 this news site, RioOnWatch.org, was our primary vehicle for publishing the perspectives of community organizers, residents, international observers, and researchers on the fast-paced urban transformations that characterized pre-Olympic Rio.
Beginning in 2017, RioOnWatch's new editorial line is committed to:
Documenting favela residents' views of and for public policy so as to inform municipal decision-making and international development professionals.
Publishing favela-specific columns and opinion pieces written by residents so as to mainstream favela perspectives on their own communities.
Highlighting organizing strategies, community solutions and green technologies from favelas in Rio and around the world so as to inform and inspire collaborative and sustainable grassroots development initiatives.
Popularizing urban planning concepts so citizens can develop their communities more effectively.
Observing the Olympic legacy and monitoring international and domestic press coverage of favelas so as to maintain and build on the legacy of RioOnWatch as an Olympic watchdog news site and offer lessons for cities contemplating or hosting mega-events.
Analyzing parallels and showing solidarity for informal communities around the world so as to establish connections, networks of support, and a sense of common experience and purpose across traditionally isolated communities worldwide (and in partnership with groups or sites similar to CatComm/RioOnWatch).
Continuing to analyze, introduce and inform local policy and social debates on Rio so as to dramatically strengthen the contextual understanding and compassion necessary to engender larger political shifts that would benefit the entire society.
From its outset, the RioOnWatch program has worked to grow the participation of community journalists and international observers in reporting on Rio's transformations and has dialogued with the mainstream and alternative press to engender a more accurate picture of favelas, their contributions to the city, and their perspectives.