Join 'Dream Team' Women Organizers from Rio's Favelas in NYC this June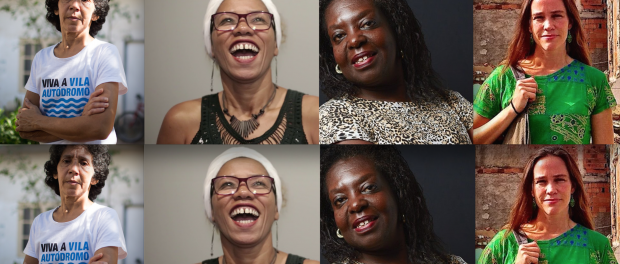 Sustaining and Supporting Community Organizing Against Evictions: Strategies from Women Leaders of Rio de Janeiro
Catalytic Communities, a 501(c)3 non-profit dedicated to Rio de Janeiro's favelas, will be visiting New York City from June 18-22 with three incredibly inspirational women favela leaders from Rio. We are looking to schedule strategic meetings across New York to meet with peer grassroots organizations interested in sharing strategies and stories, foundations interested in a unique inside look at Rio from the heart of its favelas, and urban planners and human rights activists interested in sharing approaches for grassroots planning and organizing from NYC. In addition to speaking on a panel at the Planners Network Conference, we are scheduling meetings for June 18, 19, and 20. Interested? Reach out: catcomm@catcomm.org.
Scheduled So Far:
Our goals are simple: to share these inspiring women's stories, to learn from New York-based organizations, and build international solidarity during this difficult political time in Brazil.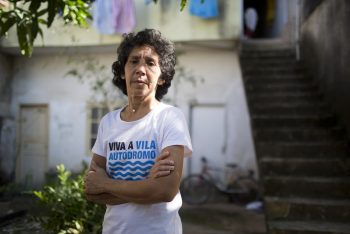 Maria da Penha Macena is a long-term resident of the Vila Autódromo waterfront community, in Rio de Janeiro's West Zone. She has been a vocal leader for her community in the fight against removals, particularly in the run-up to the 2016 Summer Olympic Games. As a member of the local Residents' Association, Penha worked with other organizers and residents, faculty and students from local universities, and other allies to prepare an award-winning Popular Plan for the community, as an alternative to removals. Although the municipal government's actions led to the eviction of over 600 families from Vila Autódromo, and physical harm to Maria da Penha and others, she continues to fight. Her latest initiative, as co-founder of the Museu das Remoções (Evictions Museum), is to preserve the memory of her community and raise awareness and support the fight to the Right to the City in Rio de Janeiro and beyond.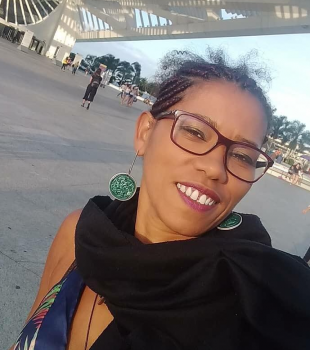 Zoraide Gomes, also known as Cris dos Prazeres, is a community leader and organizer in Morro dos Prazeres, in Rio de Janeiro's Central Zone. In 1998, Cris founded the community-based organization Prevention Realized Through Organization and Love (PROA), which has worked to address public health issues in the community through community clean-ups and information campaigns on STIs, mosquito-bred infections, and more. After a severe landslide in 2010, when Rio's mayor utilized this moment of vulnerability to declare her whole community condemned and marked for relocation, Cris and PROA worked with the Center for the Promotion of Health, UNICEF and MIT to map the community, identifying the accumulation of garbage as the critical culprit in producing the landslide. She then founded ReciclAção (RecyclAction), a recycling initiative that has successfully cleaned the community and engaged the entire community in ensuring no further landslides occur. This year, when several favelas witnessed deaths and landslides during record-breaking rains, thanks to this work, Prazeres was not among them.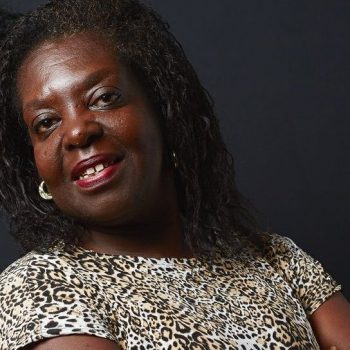 Emília Maria de Souza is a leader in the Horto community, abutting the Botanical Gardens in Rio de Janeiro's South Zone. She is former President of AMAHOR, the Horto Residents' and Friends' Association, which has fought through a variety of strategies and coalitions to maintain the community's land in the vicinity of high-income neighborhoods and vital natural resources. Emília is a co-founder of the Horto Museum, which the community sees as a tool to strengthen its battle against evictions. Additionally, she is a leading member of the Conselho Popular (Popular Council), a coalition of Rio de Janeiro's favela leadership working since 2014 to create a common platform and movement for informal community residents' Right to the City.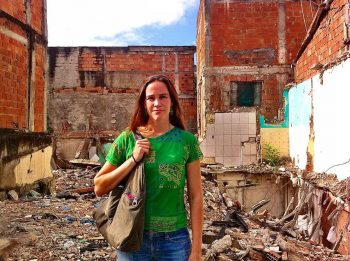 Theresa Williamson, Ph.D., is a city planner and founder and executive director of Catalytic Communities (CatComm), an NGO working since 2000 in support of Rio's favelas. In addition to fostering strategic networking, training and communications support on behalf of community organizers, the organization has become known for advocating a community-controlled asset-based development approach to informal settlements, through Favela Community Land Trusts and CatComm's Sustainable Favela Network. Theresa is an outspoken, respected advocate for the recognition of favelas' heritage status and their residents' right to be fully served as equal citizens. She has published several chapters, four op-eds in The New York Times, and has been cited in dozens of publications and television. Theresa received the 2012 NAHRO Award for her contributions to the international housing debate, 2018 American Society of Rio prize for her contributions to the city, and 2005 Gill-Chin Lim Award for Best Dissertation on International Planning. She is editor-in-chief of RioOnWatch, CatComm's internationally recognized watchdog favela news service. A Brazilian-British-American, Theresa earned her B.A. in Biological Anthropology from Swarthmore College and Ph.D. in City and Regional Planning from the University of Pennsylvania.