Catalytic Communities' Official Statement on the Assassination of Marielle Franco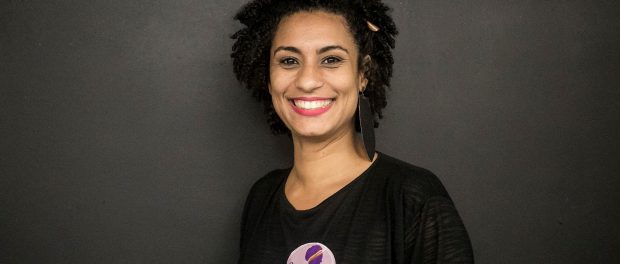 "The favela is not a problem. The favela is the city. The favela is the solution." These were the words of City Councilor Marielle Franco in a recent debate on favela evictions and upgrading. A black, bisexual woman from Complexo da Maré, Marielle advocated consistently for marginalized communities, wielding a biting critique of systemic inequality, a commitment to peaceful and collective organizing, and an ability to recognize and inspire the potential in others. She shattered ceilings and made others feel they could too. She was an illuminated individual and became a symbol, affirming the black, favela woman as a source of admiration and courage.
She was assassinated on the night of March 14, 2018. Whoever took her life must have had no idea of her grandeur, because she left this life but entered history. We, the Catalytic Communities team, join countless others in condemning her murder and that of driver Anderson Pedro Gomes. We demand those responsible for the attack be brought to justice, and we demand an end to the structural violence and corruption that created the conditions for this tragedy. This was an attack on all those she figuratively and literally represents, and on the work of all human rights defenders and activists who have the courage to criticize power, as Marielle did by denouncing police violence, gender violence and numerous other injustices.
We're heartbroken and reeling from shock. But we are determined that Marielle's death must be a turning point. We are determined that all of us inspired by her struggle will double down on her work so that, as the 'Marielle, presente!' protest call goes, Marielle really will be with us still. We are determined to push forward the position we have advocated for 18 years and which we shared so closely with the city councilor—that for all their complexities, favelas are sources of solutions, ingenuity, and transformation, and must be valued and treated as such.
Marielle Franco in the RioOnWatch Archives:
09/16 Favela Candidates Run for Office, Among 'City Council Members We Want' – Nour El-Youssef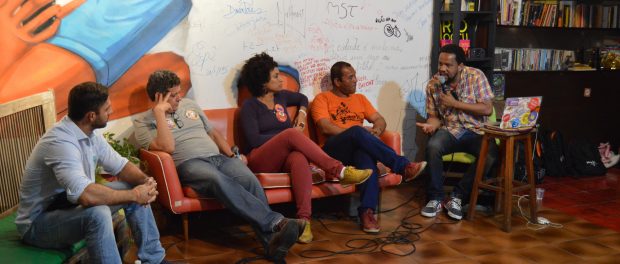 10/16 Hope in a Young Democracy: A Number of Notable 'City Council Members We Want' Elected in Rio – Nour El-Youssef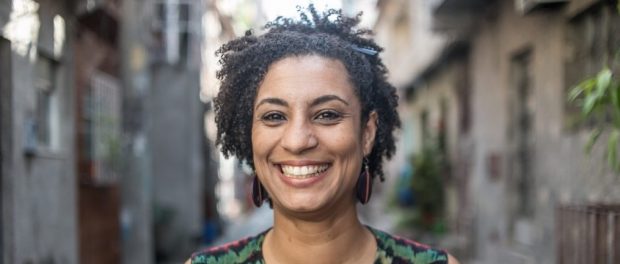 11/16 Angela Davis Book Launched With Keen Debate During Black Awareness Month in Rio – Luisa Fenizola
"I hope that we can build together, from occupying a space of representation of a black woman that I occupy. We're going to blacken the City Council, racialize the debate, hire black and favela cabinet chiefs. I did nothing in my life alone, everything was done in the collective and this is how I will continue getting things done." – Marielle Franco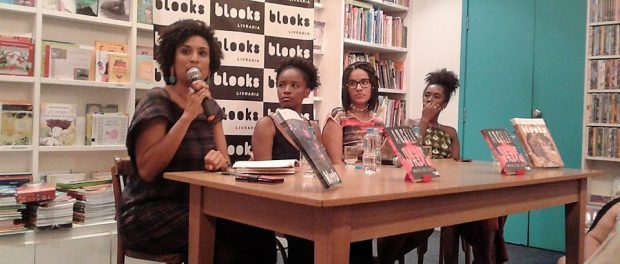 06/17 The Right to Live: Favela Residents Celebrate Community and Fight for Their Rights – Bryan McNamara
"We don't want our rights just when the war on drugs is over, or when trafficking ends. As citizens of the city and citizens of the favela we want our rights today." – Marielle Franco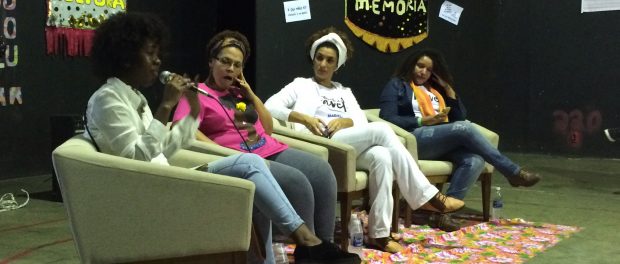 11/17 Rio de Janeiro Mayor Crivella's Strategic Plan Heavily Criticized in Wide Ranging Civil Society Debate – Priscilla Mayrink
"The [Mayor's] Plan only treats [the solidarity economy] as a fair. In the Plan it is not recognized as an economic alternative, as a potential to generate employment and income, as an expansion of the metropolitan area." – Marielle Franco

11/17 Debate On Race and Resistance and 'Rolezinho' Tour Occupy Rio City Council – Sidney Magana
"Let's occupy the people's house with our black bodies and discuss the resistance in the quilombos, in the favelas, on the asphalt, and in the government!" – Facebook page for event organized by Marielle Franco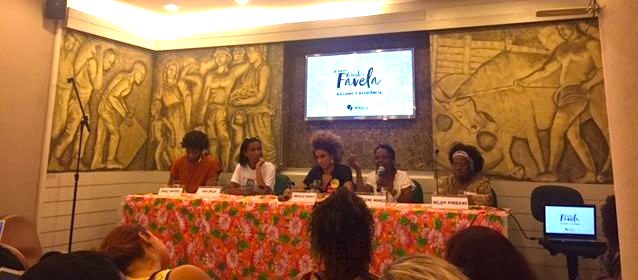 "In recognition of this tragedy and in celebration of her struggle, this week's RioOnWatch news digest focuses exclusively on Marielle Franco. Please take the time to read, sit with and be inspired by Marielle's life and join us in committing to her legacy: Special Issue Digest: Marielle Franco's Assassination and Legacy.
The digest includes English-language coverage since her death, photos from protests in Rio, London, and Melbourne, and RioOnWatch coverage of her work since she announced her candidacy in 2016. Through just a handful of our articles readers can get a sense of the dynamism and love she brought to her position, from opening up the City Council building for a discussion on race and resistance to calling for greater black representation in places of power."