Olympics Resources For Journalists now available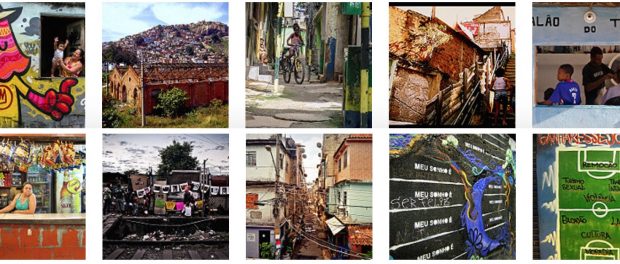 Did you know some 30,000 journalists are expected to be in Rio covering the Olympic Games?
With the unprecedented global media spotlight on Rio in mind, as part of our RioOnWatch platform to get favela voices out to the wider world, we at Catalytic Communities have put together a collection of 'Olympics Resources for Journalists,' materials about Rio's favelas and the city's pre-Olympic transformations, designed to support productive reporting. It includes must-know background information, overviews and insights on policies and projects implemented in the Olympic City, and social media recommendations for staying on top of Rio news, among other resources aimed to inspire and inform media stories, such as a Vila Autódromo timeline. It also includes a still-growing easy-to-follow map and list of contact information for community leaders who want to tell their communities' stories to the international press.
Through these resources and by offering our support through the Games, we're determined to seize this opportunity to change the narrative around Rio's oft-stigmatized favelas. Favelas are often portrayed as violent, crime-ridden, impoverished, labeled in English as "slums" or "shantytowns." In reality, they're simply neighborhoods that emerged as a solution over a century ago to the unmet need for housing, and which have since been established and developed with limited or no outside investment or government regulation. It has been a difficult period for the city's favelas since the Olympics were announced, but a shift in the public's understanding of these communities, and a resulting shift towards more productive policies, would be a truly positive legacy of the Olympics.
So check out our Olympics Resources for Journalists and strike up conversations with your colleagues and and friends in media about how we can all work towards more accurate portrayals of favelas in the media. And please share these materials as widely as you can—we've got 30,000 journalists to reach!
As always, journalists can reach us at press@catcomm.org with any questions, feedback, or requests for support. We've got a whole team dedicated to supporting nuanced and productive reporting on the city's favelas through the Olympic Games.