Join Us! 1st Sustainable Favela Network International Exchange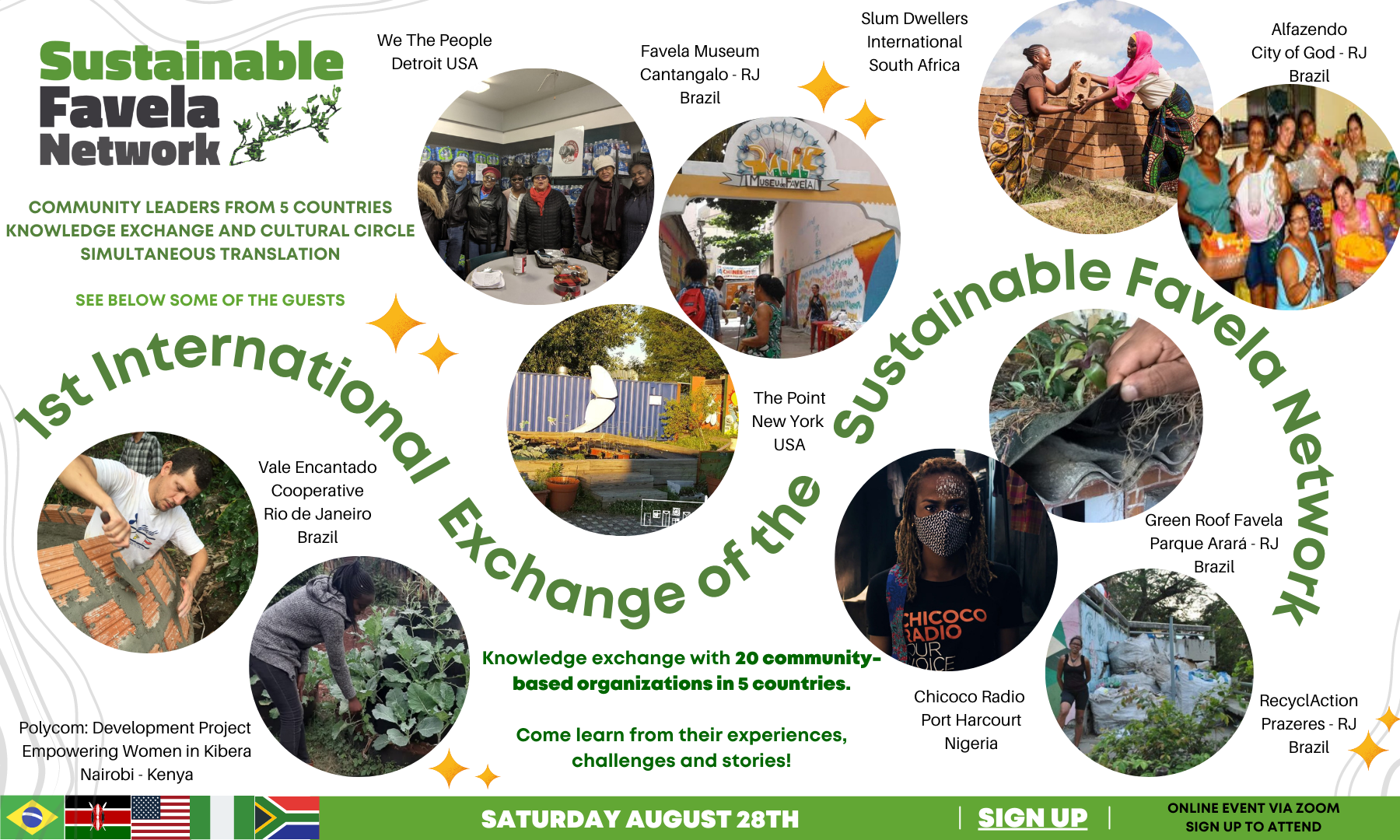 You are invited to the 1st ever international exchange of the Sustainable Favela Network! Join us on Zoom next Saturday, August 28, for an inspiring knowledge exchange and cultural circle with the participation of grassroots organizers from five countries, working on diverse socio-environmental themes. Simultaneous translation will be available between Portuguese and English, thanks to the the Interpreter Training program at the Catholic University of Rio (PUC-Rio). Community organizers, students, researchers, journalists, friends and the public are all welcome, but space is limited so please sign up.
Saturday, August 28 from 10am-3:30pm (UTC -3)
(see chart at the end of this message for time zone conversions)
We will be welcoming grassroots community organizers from five countries—Brazil, Kenya, Nigeria, South Africa and the United States—for a rich cultural and knowledge exchange!

Confirmed Presenters:

Ana Santos, Serra da Misericórdia Multicultural Education Center
Complexo da Penha, Rio de Janeiro, Brazil
Culinary specialist, popular educator and urban farmer, Ana Santos is co-founder of the Serra da Misericórdia Integration Center (CEM) in Complexo da Penha, where she lives. CEM's mission is to promote food sovereignty through urban agriculture in the favela.
Brian Otieno, Mathare Social Justice Centre
Mathare, Nairobi, Kenya
Stoneface Otieno is an artist, activist and a scholar. He was born and raised in Mathare, a poor urban settlement in Nairobi. He is a member of the Mathare Social Justice Centre, and coordinates the Art for Social Change campaign and the Mathare Kids Social Justice Club. He uses art as a soft power tool to advocate for social change and to liberate people's minds. He is also a member of the Mathare Green Movement, a movement run by vibrant young men in Mathare to champion ecological justice and to bring hope in the community by planting trees, inspired by Wangari Mathaai. Stoneface is also a host of the Until Everyone is Free podcast, a podcast that speaks about how Kenya got independence without getting its people free, inspired by Pio Gama Pinto.
Cris dos Prazeres, RecyclAction

Morro dos Prazeres, Rio de Janeiro, Brazil
Social activist for over 26 years, Cris dos Prazeres is based in the Morro dos Prazeres favela in Santa Teresa. She is a health promotion agent, recognized in Brazil and internationally for implementing social innovation initiatives of lasting value that promote community development, including RecyclAction, a project that, by promoting recycling in the community, prevented future landslides. She works in community development in favor of human rights, and especially women and young people through educational qualification, professional guidance and employability.
Dariella Rodriguez, The Point CDC

Bronx, New York, USA
Dariella Rodriguez is a mother and organizer in New York, focusing her work in the South Bronx for most of her life. Working together with the community, she has developed environmental justice campaigns, often as they relate to food justice, education reform and more. She is now the Director of Community Development at THE POINT CDC where she leads the organization's resiliency work through infrastructure projects and community organizing, while supporting youth leadership development and a community understanding of the root causes of our struggles.
Iara Oliveira, Alfazendo

City of God, Rio de Janeiro, Brazil
Iara Oliveira is an educator and co-founder of Alfazendo, a community organization in City of God that develops and improves educational opportunities for young people and adults in the community, including through the social and environmental education project EcoNetwork.
Jane Anyango, Polycom Development Project: Empowering Women in Kibera

Kibera, Nairobi, Kenya
Luis Cassiano Silva, Green Roof Favela

Parque Arará, Rio de Janeiro, Brazil
Luís Cassiano works across the cultural and environmental domains. He is a versatile, creative and experienced cultural producer in the areas of theater and audiovisual, as well as cultural events and education, art and socio-environmental projects. Cassiano is the creator of the Green Roof Favela project and resident of Parque Arará.
Márcia Souza, Favela Museum

Cantagalo, Rio de Janeiro, Brazil
Resident of the Cantagalo favela, social activist and event producer, as well as territorial mediator, Márcia Souza is co-founder of the Favela Museum, which she currently directs, including directing the museum's visits. Márcia is an electrical engineer, holding a post-graduate degree in production engineering and MBA in corporate management.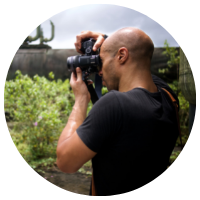 Michael Uwemedimo, Chicoco Radio
Port Harcourt, Nigeria
Michael Uwemedimo is co-founder and director of CMAP (Collaborative Media Advocacy Platform) and a Loeb Fellow at the Graduate School of Design, Harvard University, developing innovative approaches to documentary practice as a means of enabling critical reflection on histories of political violence and challenges to official impunity. As project director of the Human City Project, a community-driven media, architecture, planning and human rights initiative in Port Harcourt, Nigeria, Michael is exploring design processes through which violently marginalized urban communities might gain a greater measure of control over their representation and the shaping of their cities.
Monica Lewis-Patrick, We the People of Detroit
Detroit, USA
Monica Lewis-Patrick (also known as The Water Warrior), is a Michigan State University Water Fellow, Ron McNair Scholar, educator, entrepreneur, and human rights activist. Monica co-founded We the People of Detroit (WDP), an organization dedicated to organizing community members to address the water crisis occurring in Michigan and around the world. She is also a member of several other organizations, including the National Water Affordability Table, Michigan Water Unity Table, and End Water Poverty—all organizations dedicated to improving access to safe and affordable water for under-resourced communities. In addition to these organizations, Monica sits on both the World Water Justice Council and the Michigan Advisory Council on Environmental Justice. Monica has authored legislation, conducted research, and delivered services to thousands of city residents.
Nill Santos, The Association of Assertive Women with Social Commitment

Duque de Caxias, Brazil
Founder and coordinator of the Association of Assertive Women with Social Commitment (AMAC), in Duque de Caxias, Nill Santos works to empower women, especially those who are victims of domestic violence and educating them about their rights.
Otávio Alves Barros, Vale Encantado Cooperative

Vale Encantado, Rio de Janeiro, Brazil
Otávio Barros is president of the Vale Encantado Cooperative and the Residents Association of Vale Encantado, a century-old community in Alto da Boa Vista, where he carries out sustainable tourism, ecological sanitation, solar energy, and other achievements in the quest to make Vale a sustainable community.
Rose Molokoane, Slum Dwellers International

Oukasie, Pretoria, South Africa
Rose Molokoane is a national coordinator of the South African Federation of the Urban Poor (FEDUP), one of the founding federations affiliated to Slum Dwellers International (SDI), a global network of slum dweller federations in 33 countries across the Global South. Rose currently serves on the UN Habitat Stakeholder Advisory Group Enterprise (SAGE), and previously served as Chair of the World Urban Campaign and co-chair of the Grassroots Constituency Group of the General Assembly of Partners. She is a resident and member of the Oukasie savings scheme in a slum settlement outside Pretoria, South Africa. A veteran of the anti-apartheid struggle, she is one of the most internationally recognized grassroots activists involved in land tenure and housing issues. FEDUP has helped more than 150,000 slum dwellers, the vast majority of whom are women, to pool their savings and improve their lives. This has won them sufficient standing to negotiate with government for a progressive housing policy that has already produced 15,000 new homes and secured more than 1,000 hectares of government land for development. Molokoane has initiated federations of savings schemes throughout Africa, Asia, and Latin America. She was awarded the UN-Habitat Scroll of Honor in 2005 for her struggle to bring land and homes to the poor.
Sharon De La Cruz, The Point CDC

Bronx, New York, USA
Sharon De La Cruz is a multi-disciplinary artist, educator, and activist from New York City. Passionate about STEM education and visual narrative, her research and practice are rooted in culturally relevant STEM pedagogy, accessible design, and social justice. She is also interested in designing stories and experiences addressing topics like environmental justice, reproductive rights, police violence, and joyful resistance, and is currently focused on storytelling and sequential narratives through comics.
The three sessions will be moderated by:
Bruno Almeida, Research and Orientation Nucleus of Santa Cruz, Rio de Janeiro, Brazil
Lidiane Santos, Alfazendo, City of God, Rio de Janeiro, Brazil
Mauro Pereira, Defenders of the Planet, Serra do Mendanha, Rio de Janeiro, Brazil
With special participation by:

Bia Carvalho, Women Up Front, São João de Meriti, Brazil
Dona Penha Macena, Evictions Museum, Vila Autódromo, Brazil
Valdirene Militão, Ricardo Barriga Project, Complexo da Maré, Brazil

Event Schedule:

SESSION 1: Project presentations
10-11:30am (UTC -3)
Nine organizations will have ten minutes each to share images and describe their history, focus and objectives.
SESSION 2: Knowledge exchange covering obstacles and strategies

12-1:30pm (UTC -3)
A facilitated discussion will ask each leader to describe their political and cultural context, challenges, organizing tactics and responses to the pandemic and how their work dialogues with themes of justice (environmental, climate, social, racial, gender, youth).
SESSION 3: Cultural exchange
2-3:30pm (UTC -3)
Each organization—and the public, comprised of community organizers, students and the interested public—will be encouraged to share a cultural or philosophical element that lends strength to their struggle. How can we overcome difficult times? How do we stay strong enough and light-hearted enough despite the tough battles we are a part of? How do we support one another? Musical presentations or short virtual visits are encouraged.

Organized by: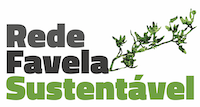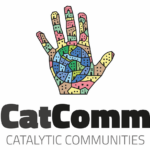 Supported by: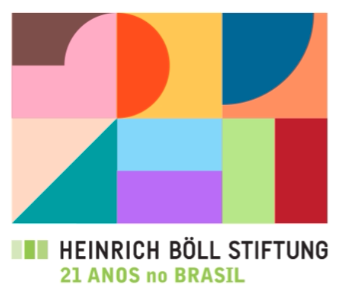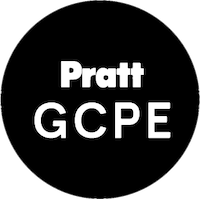 Time Conversions for Start Time: