Theresa Williamson, Ph.D.
Founder & Executive Director
Theresa Williamson is a city planner and founding executive director of Catalytic Communities. Theresa is an advocate for the recognition of the favelas' heritage status and their residents' right to be treated as equal citizens. She received the 2018 American Society of Rio prize for her contributions to the city and the 2012 NAHRO Award for her contributions to the international housing debate. Theresa has many publications including multiple book chapters and four op-eds in The New York Times. She has been cited in hundreds of publications and television. Previously she received the 2005 Gill-Chin Lim Award for Best Dissertation on International Planning and CatComm received the 2006 Tech Museum Award for technology benefiting humanity. Dr. Williamson earned her B.A. in Biological Anthropology from Swarthmore College and Ph.D. in City and Regional Planning from the University of Pennsylvania.

Roseli Franco
Institutional Director & Editor

Roseli Franco works to create models of effective integration between informal and formal settlements in cities around the world, based on Rio de Janeiro's experience. She serves as the Portuguese Editor of the RioOnWatch news website. Previously, she taught Philosophy at Universidade da Cidade and the Pedro II School, both in the city of Rio. She holds a degree in Philosophy from the Federal University of Rio de Janeiro.

Edmund Ruge
Publications Coordinator & Editor
Edmund Ruge, currently English Editor of the RioOnWatch news website, previously worked as Project Manager and Editor for The Essential newsletter in Buenos Aires, Argentina. He has written for The Brazilian Report, The Economist Intelligence Unit, Inkstick Media, and RioOnWatch, and has volunteered at multiple award-winning NGOs around Rio de Janeiro, including Promundo, Abraço Campeão, Luta pela Paz, and the Instituto Maria e João Aleixo. Edmund is a former Boren Fellow, and served as a Peace Corps Volunteer in Mozambique from 2013 to 2015. He has an MA in International Economics and Latin American Studies from Johns Hopkins SAIS.
Luisa Fenizola
Public Policy Analyst
Luisa Fenizola analyzes public policies impacting Rio's favelas, producing important contextual articles for RioOnWatch and providing strategic insight to CatComm's programs serving favelas. For this, she follows the implementation of public policies, monitors promises made by public officials and political candidates, and reports on violations of rights, always documenting residents' views. Luisa also coordinates Catalytic Communities' network of favela-based journalists. She has a Master's degree in International Relations, focusing on Conflict, Violence and Pacification. Her research focused on the analysis of multiple state presences in Complexo da Maré, especially security and infrastructure interventions, questioning the discourse of state absence and highlighting forms of resistance led by residents. She previously worked on urban development and resilience issues at UN-Habitat Mozambique and was part of a research project on conflict mediation with armed civil groups at the BRICS Policy Center.
Clara Ferraz
Development Coordinator
Clara Ferraz coordinates institutional communications and supports fundraising efforts, with a focus on recurring donors. She gained experience in these areas when working at the Tijuca National Park Friends' Association and the Post Landfill Action Network. She puts her skills to the service of organizations promoting local solutions and environmental justice, an interest sparked when she participated in the International Honors Program traveling to eight different countries to study alternatives to globalization. Born and raised in Rio de Janeiro, Clara got her B.A. in Environmental Studies at Oberlin College, where she implemented composting and recycling systems and ran a free thrift shop.
Thainã de Medeiros
Social Media Coordinator
Thainã de Medeiros coordinates Catalytic Communities' social media presence, aiding in the development of communication strategies. Originally from Complexo da Penha, he is a museologist, journalist and founding member of the Papo Reto Collective, an grassroots media collective that works with communications and human rights in Complexo do Alemão. He helped co-found the Evictions Museum in Vila Autódromo, a community hit by Olympic evictions. The Museum is a space for reflection and narrative dispute about the eviction processes that removed low-income residents from their homes.
Chloe Villalobos
Community Outreach Liaison
Chloe Villalobos is part of CatComm's communications team and helps coordinate the Sustainable Favela Network. She is passionate about using Participatory Action Research and community organizing as tools to advocate for social justice and reclaim public space. She participated in community-based collectives around migrant, worker, and indigenous rights and most recently conducted research comparing definitions of safety and security in informal neighborhoods of Rio de Janeiro and Nairobi. She believes community-based research and knowledge are key for transformative policy changes. She spent the last two years completing a Master's degree in Human Rights at SciencesPo-Paris, with a focus on public security and critical urban studies.
Board of Directors
Bryan McCann is Chair of the History Department and Professor of Latin American History at Georgetown University in Washington, DC. He has investigated favela politics in Rio de Janeiro and Brazil's transformation since the 1980s. In Hard Times in the Marvelous City (2013), he describes activists who challenged conditions that separated favela residents from Rio's other citizens and their push for redemocratization. Currently, he is exploring how bus rapid transit relates to urban inequality in the Global South.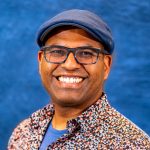 Guillermo Douglass-Jaimes
Environmental Planner
Pomona College
Guillermo Douglass-Jaimes, the son of Mexican immigrants, is a first-generation college graduate and Assistant Professor in the Environmental Analysis Program at Pomona College. He focuses his research on social and spatial determinants of health with special attention to place and neighborhood effects on health. His work is situated in global health equity and is driven by an interest and inquiry in how conceptions of place and identity can be products of social marginalization as well as sources for community resilience. He uses geospatial analysis, and qualitative research methods, to highlight localized health disparities often masked when narrow constructions of place are considered. Guillermo has collaborated with environmental health scientists, social scientists and epidemiologists as well as community-based organizations working on environmental health and environmental justice issues.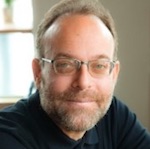 Greg Rosenberg is Co-Director of the Center for Community Land Trust Innovation, a program of the Global Land Alliance. Greg is also the principal of Rosenberg and Associates, with a consulting practice in the areas of affordable and sustainable housing development, cohousing, Community Land Trusts, and urban agriculture. A founder of both the National CLT Network and the CLT Academy, Greg served as the first Academy Director through 2011. Prior to going to the CLT Network, he was the Executive Director of the Madison Area CLT, where he developed Troy Gardens, an urban ecovillage project featuring a working farm, community gardens, a restored prairie, and a 30-unit mixed-income cohousing project. Greg is licensed to practice law in the state of Wisconsin, and is a LEED Accredited Professional.