Join CatComm at the 2020 World Urban Forum in Abu Dhabi—And Vote for Us by the 11th!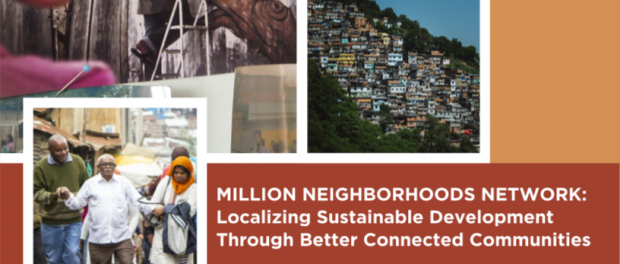 The 10th World Urban Forum will be held in Abu Dhabi from February 8-13, 2020.
Organized and convened by UN-Habitat, the World Urban Forum has become the foremost international gathering for exchanging views and experiences on sustainable urbanization in all its ramifications. The inclusive nature of the Forum, combined with high-level participation, makes it a unique United Nations conference and the premier international gathering on urban issues.
Catalytic Communities will be participating in various events, represented by Executive Director Theresa Williamson,* in partnership with the Mansueto Institute for Urban Innovation at the University of Chicago, Slum Dwellers International, the Consortium on Sustainable Urbanization in New York, and Columbia University.
CatComm's programs are also in the running for an award at WUF. Please vote by February 11 for one of our three programs by clicking here—RioOnWatch, the Sustainable Favela Network, or Favela Community Land Trusts—for the People's Choice Award in the "Local Project Challenge" of the Accelerating the SDGs initiative.
Opportunities to Engage with CatComm at WUF
Monday, February 10 — 12-1pm

Booth by the Mansueto Institute—Theresa Williamson will be available to present CatComm's work with Rio's favelas, distribute copies of our 2019 Annual Report and generally meet with interested participants. Location: Mansueto Institute booth
Wednesday, February 12 — 2-4pm
The Consortium on Sustainable Urbanization panel "Accelerating the SDGs through the Local Project Challenge." Location: NE 137
Wednesday, February 12 — 4:30-6:30pm
The Mansueto Institute panel "The Million Neighborhoods Network: Localizing Sustainable Development Through Better Connected Communities" networking event. Location: Hall 2, Room 9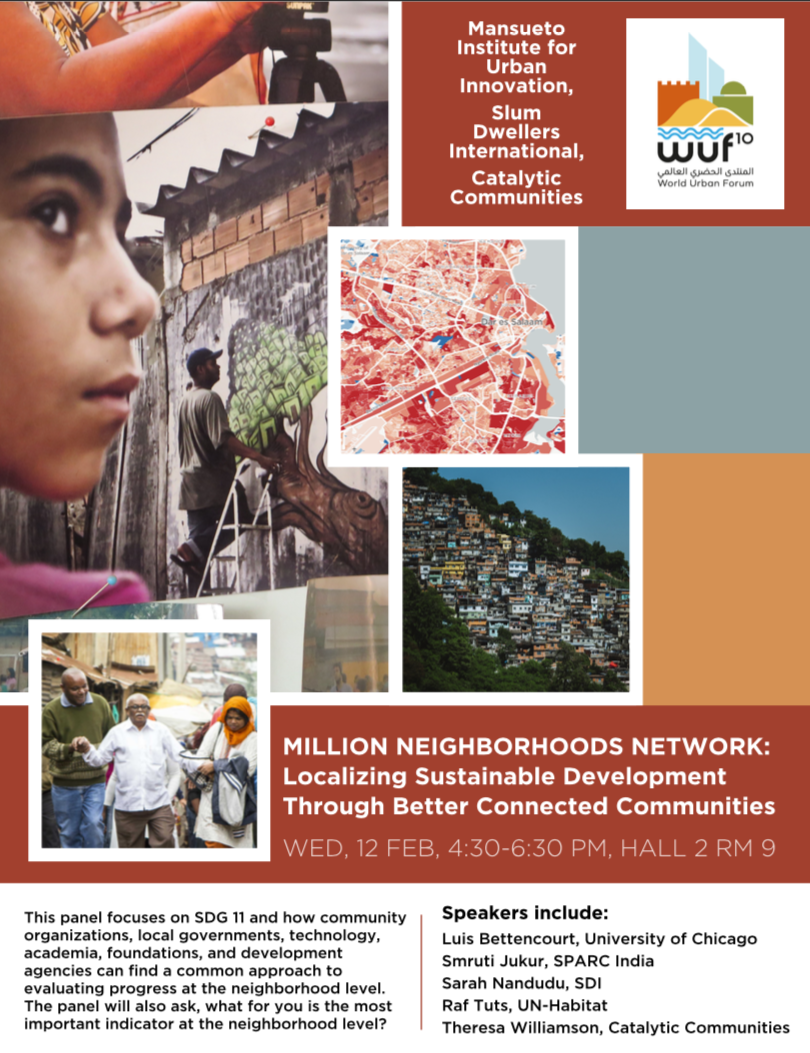 *All international travel by CatComm employees in 2020 is being offset through My Climate