Primary Housing and Property Laws in Brazil – Rio de Janeiro's Favelas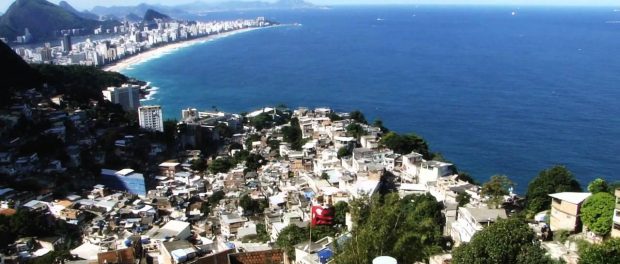 This is the first in a series of three articles summarizing reports on Brazilian housing law, organized by the Cyrus R. Vance Center for International Justice at request of Catalytic Communities. The first report, summarized below, was produced by Mattos Filho Advogados.
Background
Affordable housing remains a highly contested topic all around the world today. In Rio de Janeiro, this is no different. In 2011 the Pereira Passos Institute reported Rio had a housing deficit of 148,000 affordable units, while the federal government estimated that the shortage in 2010 was 220,774 homes. Rio de Janeiro faces an uphill battle to meet the demands of its lower income population; the population of the city's favelas grew 28% in the first decade of the 21st century, compared to an overall growth rate in Rio of 3.4%. Today 1.4 million Cariocas live in the city's approximately 1,000 favelas.
Over the last 60 years, there have been attempts to upgrade favelas through a number of public policy programs with ambitious, unattained goals. Their levels of success have varied, but they have all been backed by strong legal protections. The federal, state, and municipal governments all support social interest housing in some context, whether explicitly or through policy programs. The truth is that after nearly 120 years of favelas being permitted to develop into the primary vehicle for social housing in Brazil, the nation has established relatively strong squatter's rights. And yet, Brazil bears fame as one of the countries with the worst land inequality in the world. The question remains: if there are such strong legal provisions, then why are so many favela residents nonetheless at risk of eviction? And why is there still such a huge (and growing) housing deficit?
Rather than specifically analyzing policy programs or the history of favela upgrading, both of which have been done elsewhere on this site, this piece will focus specifically on listing and explaining some of the codified local, state and federal laws that protect the interests of favelas and affordable housing efforts in Rio de Janeiro and which are described in the Mattos Filhos report.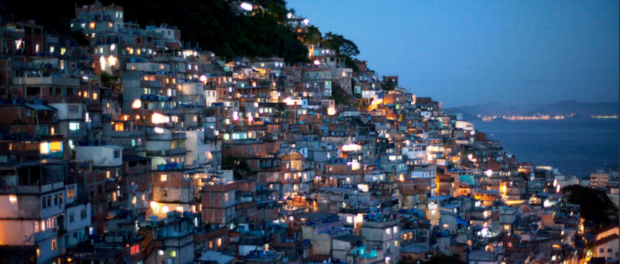 Brazil's Constitution: Land Must Serve a Social Function
Brazil's Constitution ratified in 1988 has strong provisions for land to serve a social function. Clauses 22 and 23 in Article 5 establish the right to property, and then assert that property must perform a social function. Although not specifically explained in the Constitution, the social function of land can be understood to mean that legislation on and the allocation of land should result in more equitably distributed land and distribute the "benefits and disadvantages of urbanization" in a fair way. It also means that urban policy should promote the public interest.
Clauses 24 and 25 of Article 5 allow the government to take land for "public necessity" or for social interest if a fair amount of money is provided as compensation before taking the land. More specifically, Clause 25 allows the government to take private property in the case of public danger, while requiring the government to provide adequate compensation as well.
Article 6 of the Constitution reaffirms the social right to housing along with health, food, education, security, protection of motherhood and childhood, and assistance for people in poverty.
Further in the Constitution, in Article 21 Clause 20, the federal government not only continues to guarantee housing as a right, but also identifies the federal government as the director of urban development, which it classifies as housing, sanitation and urban transportation. In Article 23 Clause 9, the Constitution says the federal, state, and local governments all have the power to promote housing construction programs and the improvement of housing.
Article 170 of the Constitution states the country's economic order is based on the "value of human work and on free enterprise," but also in concordance with social justice. Relating to federal housing policy, the Constitution lists the social function of private property as a principal means to achieving this social justice.
In Articles 182 and 183 the Brazilian government designates urban policy to be carried out by the municipal government. Along with ensuring that cities have a master plan, that urban land fulfills its social purpose, that prior and fair compensation for land is assured, and that unused land is used to its fullest social potential, Article 183 specifically allows for adverse possession of land. Adverse possession is when an individual who occupies an area for a given period (usually 10-15 years) is permitted to file to acquire the land. This can only happen if the land is used without interruption or contest and if the land is used as a home for a family, thus serving a social function. The Brazilian Constitution stipulates this at 5 years in urban areas, up to 250 square meters.
The State Constitution
Article 230 of the State Constitution of Rio de Janeiro clearly lists the tools the State can use to guarantee the constitutional social function of cities and property is maintained. Some of these tools include:
Progressive taxation
Land use fees
Fees and charges for public services
Funds for urban development
Compulsory parceling or construction (developers must build within certain requirements set by the State)
Discretion over the use of public land
Easements (limitations on use or development of land in private hands)
Land conservation
Expropriation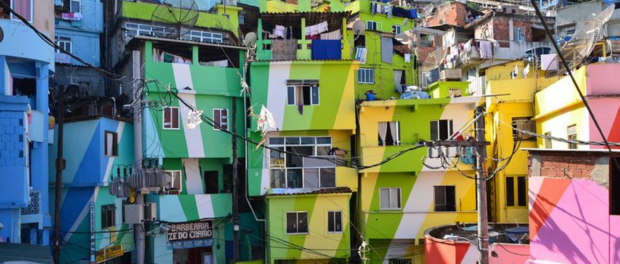 Social Housing in the Municipal Legal Code
The Organic Law, 1990
Along with state and federal regulations, the municipality of Rio de Janeiro has laws that govern affordable housing and urban development. The main law governing urban development in Rio is the Organic Law, passed in 1990. Essentially, it is the basic legal code that the municipality uses to make further laws; it contains nearly 500 articles. The basic function of this law is to clearly delineate how the municipality will support the work of the national government, but also to guarantee protections for citizens. However, significant parts of the law specifically mention the responsibilities of the City to provide services like sanitation, street lights, roads, drainage and delineating specific land lots.  
The municipal law also has clear protections for providing housing. Within the first section of the law in Article 12, there are requirements that children, adolescents and the elderly should be provided with the right to housing, food, dignity, family and a community life. Further in the law, in Article 234, there are provisions that require housing to be included in the annual budgeting plans.  
Article 422 provides a confirmation that land must be used in a social manner, guaranteeing the right to housing, drinking water, urban sanitation, street lights, health, education and energy.
Shortly after, in Article 429, the law assures that favela residents cannot be legally removed unless there is a direct physical risk. Even if there is a direct physical risk, the residents must receive technical help in the negotiations and have full participation from interested parties. Finally, if they are removed, they must be relocated within nearby areas close to jobs and other housing. This article also allows the municipal government the ability to create Areas of Special Interest for urban, social, or environmental use.
The Organic Law makes the city government responsible for implementing and creating public housing programs as well as maintaining current infrastructure. Article 440 says that to do this, the government should support the formation of cooperatives and other nonprofit organizations that support this construction, research the appropriate technical and urban solutions available, and provide adequate and mandatory appropriations to fund this housing.  
In Articles 458 and 459 the Organic Law requires the government to make sure citizens are informed about all urban policy initiatives.
The Master Plan, 2011
Although the Organic Law is the main law that governs the city, a complementary law was added in 2011, called the Master Plan, that specified more clearly how the municipality can and should deal with land and urban issues.  
In Article 2 of this law, there is a reaffirmation, yet again, that the land within the city will be used for a social purpose and all citizens will have access to urban services. This article also confirms the importance of equitable planning practices and the coordination of many governing bodies and the private sector to ensure the Master Plan is executed in accordance with the social purpose of the land.  
In Article 3, the law delineates the guidelines for creating urban policy, which include requirements to upgrade favelas by providing infrastructure and services while limiting their expansion. This clause also says that urban policy must be written with the goal to reduce informal housing situations by providing viable alternatives like affordable housing, public spaces and promoting the use of underused or underperforming spaces.  
Article 70 of this law shows how the city can create areas of social interest, which can be based on environmental concerns, or economic or tourism rationales. For Areas of Special Social Interest (AEIS), which is aimed for the Social Interest Housing Program, beneficiaries should have an income equal to or less than six times the minimum wage. Within this, an AEIS 1 is an area that has a favela or informal settlement or could be used for social housing.   
Article 77 provides reasons for which the government is allowed to take away land, which includes the regularization of land, controlling urban expansion, implementing services for the community, social interest housing programs, open leisure spaces and protective measures for the environment.  
For each Area of Special Social Interest, a unique upgrading plan must be created. Article 207 of the Master Plan Law lists the regulations, which should include a physical and environmental analysis with input from urban planners and plans for sewerage, stormwater capture, street lighting, garbage, slope stabilization and open green space. This article also requires there be a plan for the implementation of economic activities and ways to generate income.
Article 230 provides specific objectives of the Urban Land Regularization Policy. First, the goal is use regularization of informal settlements as a complement to the provision of public housing. This distinction is critical because it shows that there should be multiple options available to communities. Secondly, the regularization of informal areas should help the land holders integrate with the existing land registry. Finally, there is a concrete goal of assisting in the titling of land to address poverty in low-income areas.  
Local Authorities Are Responsible for Execution
In 2005, Federal Law 11124 provided for the National System for Social Interest Housing (SNHIS) and created the National Housing Fund (FNHIS). Article 2 of this law states the SNHIS should provide low-income Brazilians with sustainable, affordable housing in urban areas.
Another federal body in charge of implementing the National Housing Policy is the Ministry of Cities, which was created in 2003. The responsibilities of this body include evaluation, consultation and implementation of national housing policy.
The City of Rio de Janeiro has two main bodies that regulate housing and urban issues as well as a number of policies for urban development. These are the Municipal Housing Secretariat (SMH) and the Municipal Fund Management Council for Social Interest Housing (FMHIS).
The SMH makes sure favelas are complying with local property laws and is responsible for their upgrading and integration into the formal city. The main responsibilities of this office are to: i) improve housing in favelas, ii) construct 50,000 units of low-income housing in compliance with local laws, and iii) execute all the City's housing projects (including the now largely-abandoned Morar Carioca favela upgrading program).
The Municipal Fund Management Council for Social Interest Housing (FMHIS) creates guidelines and resources for the FMHIS and is staffed with ten public servants and ten members of civil society organizations. It approves all budgets, plans and goals for FMHIS resources.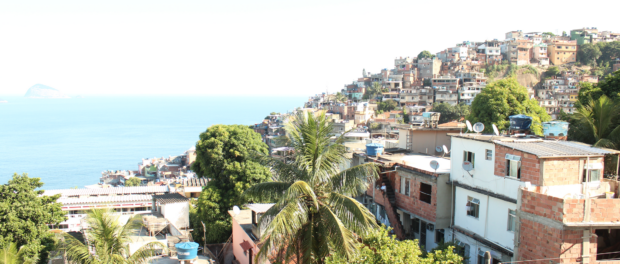 Conclusion
Brazilian law across different levels of government provides recognition for favela rights and establishes the necessity for housing justice, as well as establishing dedicated government bodies to implement such policies. The continued grave shortage of affordable homes in locations that promote social justice demonstrates that the execution and implementation of these policy programs, however, does not address requirements of existing legislation. As the need for affordable housing grows and pressures on local governments to provide it continue to rise, residents from low-income communities, social movement leaders and academics are laying increasing pressure on government to fulfill its obligations under the law.
Like this? Read "It's for the English to See," "History of Favela Upgrades Series," and "Legal Frameworks not Respected."
---
Part 1: Primary Housing and Property Laws in Brazil – Rio de Janeiro's Favelas
Part 2: The Favela as a Community Land Trust: A Solution to Eviction and Gentrification?
Part 3: Community Land Trust Models and Housing Coops from Around the World