A Year-End Letter from Theresa Williamson to Our Supporters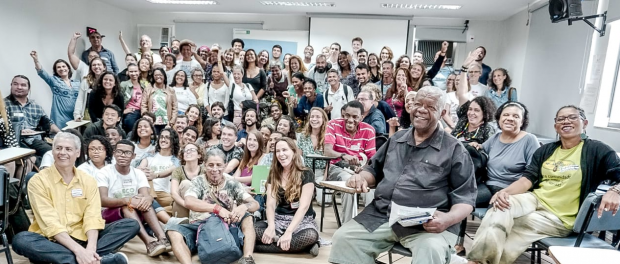 Dear Friends of CatComm,
What a year! As 2018 comes to an end, I want to thank all of our past supporters, collaborators and friends and to provide you with a thorough update on everything Catalytic Communities has been up to, and the context—and urgency—we're facing now.
In a sense, the year began—in some ways it feels like life ended and began anew with greater urgency—with the assassination of City Councilor Marielle Franco in Rio on March 14. I was in London at the time speaking at a conference on Innovative Informality at UCL and woke up to the news. Far from Rio I would see Marielle's face in everyone around me. I couldn't imagine in that initial moment that she would become a global social justice icon, something she is uniquely suited to given her story and representativeness of so many marginalized groups. At the time I simply struggled with the loss of a beautiful person and unbeatable champion for our local causes. A few days later I wrote a piece for Americas Quarterly on the subject, which was published in full on RioOnWatch.
Our 2019 Accomplishments in Three Programs: RioOnWatch, Favela CLTs and the Sustainable Favela Network
We never ceased to publish informative and breaking news—over 250 bilingual articles were published on RioOnWatch throughout 2018—and expand partnerships with favela-based news outlets to shift narratives about their communities, inform and improve the quality of global reporting on favelas, and widely share our Best Practices for Reporting. But over the subsequent months to Marielle's death our team quietly focused on laying the groundwork for our two new programs to be launched later in the year.
Thanks to support from the Lincoln Institute of Land Policy, we were able to research the viability of Favela Community Land Trusts within Brazil's legislative context, publish an important piece in Land Lines about the potential of CLTs to solve the global affordable housing crisis, and then bring a delegation from San Juan, Puerto Rico, where Favela CLTs have been successfully implemented to great effect, ending once and for all the threat of eviction or gentrification in the Caño settlements. Instead, Favela CLTs guarantee their right to remain in the communities where they feel a deep sense of belonging. In fact, when the Puerto Rican delegation came to Rio, belonging became the term of the day: favelas with a strong sense of belonging—hence where permanence, identity and community are more important than the ability to profit on the land—are the best candidates for a Favela CLT. The 5-day workshop introduced CLTs to 130 community organizers, public officials, technical allies and others in Rio, and the result has been overwhelming: we end the year with an active Working Group of 98 members, meeting twice monthly and holding workshops in interested communities. The Working Group—with mobilization and legislation subcommittees—includes over 30 representatives of 19 favelas and individuals from all relevant land titling authorities, legal representatives, public universities and an assortment of NGOs. The plan for 2019? To widely disseminate the CLT model across favelas through multimedia materials and community workshops, build awareness and interest, and identify at least one community with the determination and qualities necessary to pilot a CLT initiative. All this while introducing CLTs into Brazilian legislation.
Simultaneously, from September to November, the Sustainable Favela Network that we mapped in 2017 was finally realized as a face-to-face network. Through exchanges among network members–starting with a series of extensive intimate visits among the eight most established projects and ending with the inspiring launch where 130 people came together—it became glaringly clear that there is indeed a burgeoning movement of favela sustainability. That day was perhaps the most exciting of my 18 years running Catalytic Communities—we are definitely onto something. Please take a half hour to feel a part of it too by watching the short documentary we produced of the on-site visits to eight of the most established projects in the Sustainable Favela Network. The plan for 2019? To engage in monthly exchanges where network members visit one another for a full day to learn, share and benefit from strategic training; micro-networks by topic (e.g. solar energy, sewerage, recycling, environmental education, heritage conservation) applying for joint funding for inter-community efforts; and the development of a Sustainable Favela Indicator app that communities can use to self-assess and organize.
All in all, just in 2018, we estimate that through our three programs RioOnWatch, Favela Community Land Trusts and the Sustainable Favela Network—we directly supported over 200 favela community organizers from approximately 50 communities. Our full network of community organizers numbers several thousand and covers hundreds of favelas. Each of these organizers then supports their communities, with ripple effects reaching tens of thousands. At the same time, we had readers from a minimum of 100 countries accessing RioOnWatch content each month: opinion-forming organizers, journalists, international development professionals, urbanists, researchers and human rights groups spreading what we are learning in Rio to their communities around the world.
The Threats that Lie Ahead
The networks we've been building for nearly two decades took on a new dimension through the Favela CLT and Sustainable Favela Network launches and RioOnWatch this year. And they will take on an absolutely critical dimension in the coming year.
In the lead up to Brazil's October elections, we published a series of articles on RioOnWatch about the elections and, later, specifically analyzing how such an extreme candidate was elected. As you know, Brazil's incoming president's primary policy proposals towards favelas are of repression, whether towards land rights in treating occupations as 'terrorism,' or in encouraging extrajudicial killings by police. According to him, "the poor are only worth it for their votes… Only birth control [through sterilization] can save us from chaos." He has shown a strong tendency towards reducing press freedoms, even since the election and more recently this week prior to taking office, and has expressed his dissatisfaction that the military regime in Brazil "did not kill 30,000 more," meaning he believes things would be better today if the community and civil society organizers at the time had been killed along with the "Communists" and sympathizers who were tortured and assassinated by the regime.
Meanwhile, we are not just concerned about the new president. Rio de Janeiro State's incoming governor has spent much of his time between being elected and taking office sourcing lethal weapons and arguing that police should be free to kill with impunity. He has been actively pursuing adding snipers to Rio's policing and sourcing drones with facial recognition software.
We must continue drawing inspiration from Marielle's memory and not buckle under the pressures that lie ahead. The new political scenario poses significant threats to three key threads necessary to human progress: human rights, democracy and the environment. Brazil may not have the robust institutions to withstand such threats, all the while community institutions increasingly show their potential to boost democracy. Aware of all this, in December, as an extension of RioOnWatch's activities we established a support group among favela-based communicators who face heightened risk from the incoming administrations and will be supporting them actively through face-to-face and international solidarity networks in 2019.
We Need Your Help
We have thus placed ourselves strategically to offer critical support to favelas in 2019. With three robust, trust-based networks of community organizers, working on everything from sustainability projects to land rights and grassroots communications, we will be able to monitor how communities are being impacted by policies of the new administration while simultaneously responding with strategic information exchange, training, and most critically—solidarity networks.
We have very important work ahead of us. But this work, more impactful and important than ever, is at risk.
We simply will not be able to respond effectively if, in addition to the political uncertainty we are working in, our financial stability is uncertain too.
As of now, we're at $3182 in monthly donations, having slowly built up over the past two years. But we must move faster. Please give a year-end 2018 contribution and then help us reach $5000 in monthly contributions by March 1, on the path to our full $10K goal by the end of 2019. Having done this, we will have a secure base from which to not only provide on-going, full-time support to favela organizers on all the fronts described above, but to expand on these programs by pursuing foundation and other forms of support for those additional initiatives from a position of stability.
In order to reach this goal, we've established a special fundraising page for this political moment—Stand With Favelas—and hope you will not only join but spread the word, perhaps sharing a personal email with a handful of close friends you think will be sensitive to these issues.
Finally, you may enjoy the new factsheets we've prepared summarizing each of our three programs linked to below: RioOnWatch, the Sustainable Favela Network, and the Favela CLT program.
From the bottom of my heart, as I close out this incredible, intensely trying yet fantastically gratifying year, I thank you for taking the time to read this through and show your solidarity in whatever way you can.
Always grateful to be doing this work, and to you for helping us do it,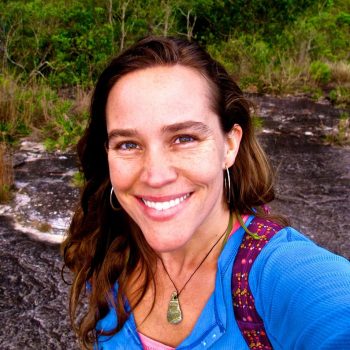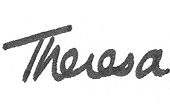 Theresa Williamson
Founder and Executive Director
Catalytic Communities
P.S. We have received mileage donations to run three Rio Raffles among our recurring donors (monthly, quarterly or annually will be considered, as long as they sign up for recurring donations): one when we reach our initial goal of $5000; a second at $7500, and a final Rio Raffle at $10K. At each of those points you'll have a chance to win for every $10 in recurring donations you've given so far, for a trip for two (travel + lodging) in Rio de Janeiro.